Sprint reports its first quarter in two-years with gains in net new postpaid phone subscribers
11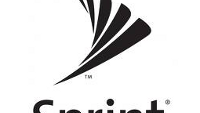 More people are coming to Sprint, and fewer subscribers are leaving the nation's fourth largest carrier. For the fiscal second quarter, the company added 1.1 million net new subscribers, an 80% gain year-over-year. Overall, that gives the carrier close to 4 million in new additions over the last four quarters. Postpaid net adds totaled 553,000 subscribers, a nice turnaround from the 272,000 postpaid customers it lost in the same quarter last year. The company produced its lowest churn of all time during the three months, 1.54%. That is down from the 2.18% that Sprint reported last year.
For the first time in two years, Sprint reported a gain in perhaps the most important category. The carrier added 237,000 net new customers to its postpaid phone accounts. That is an improvement of 700,000 customers year-over-year. During the quarter, 199,000 pre-paid Sprint customers migrated to a postpaid plan.
For the quarter, revenues declined 6% to $8 billion due to customers switching to rate plans with phone financing options. Sprint reported a Net loss of $585 million, or 15 cents a share. Last year's fiscal second quarter saw Sprint report a loss of $765 million or 19 cents a share.
"As seen in our quarterly results, American consumers are happy to switch to Sprint because they appreciate great products and great service at a great price. This quarter marked an inflection point in our turnaround journey, as we achieved positive postpaid phone net additions for the first time in over two years. In addition, we set another record low for postpaid churn and improved sequentially in the September quarter, something no US carrier has ever done before."- Marcelo Claure, CEO, Sprint
Sprint is struggling to find its identity in a competitive market. Recently though, the carrier received some negative attention by
promoting a $20 rate plan as being unlimited
, even though just 1GB of high speed data is available to plan subscribers each month.
source:
Sprint
via
AndroidCentral