Sprint will not participate in the 600MHz spectrum auction in 2016
18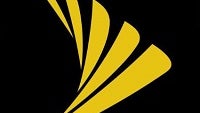 Over the weekend, Sprint announced that it would not participate in the highly
anticipated spectrum auction next year
. The carrier noted that its current spectrum portfolio is "sufficient" enough to continue its network upgrades.
Sprint holds a large amount of spectrum, albeit in the higher frequency bands. The 600MHz block up for sale next year is considered beach-front property in the wireless industry. The frequency block has favorable building penetration and coverage properties.
T-Mobile has been making a lot of fuss over the auction to keep the two big players, AT&T and Verizon, from dominating the auction with their deep pockets. The auction is expected to bring in large amounts of revenue to the government, and the companies, mostly television broadcasters, that currently use the spectrum.
The amount of money that is expected to change hands may be part of the decision process at Sprint, whose balance sheet has not been seeing more than its fair share of red ink the past several years. Such circumstances certainly played a role in Sprint's evaluation of its cash flow, even with backing from SoftBank.
With this announcement, and the fact that Sprint sat out of the
AWS-3 auction
which ended earlier this year, analysts on the street are concerned about Sprint's ongoing viability. Those concerns are bolstered by Sprint CEO Marcelo Claure's statement that the company
would be better situated if it was merged with a cable company
.
sources:
Reuters
via
IBT
Recommended Stories