Verizon posts second quarter of record earning margins in a row
8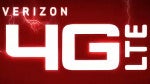 That state-of-the-art LTE network Verizon invested in before anyone else did not come cheap, but the carrier is now reaping the benefits. The Q3 earnings are just out, and Verizon reported adding 1.8 million subscriptions, making the grand total 95.9 million customers, of which 90.4 are on postpaid plans.
Revenue came in at $29 billion, which is a 7.5% increase year-on-year, and has been accompanied by a record 31.8% operating income margin hike. Verizon is now at the whopping $145.42 average revenue per account (ARPA), a number that proves once again Americans are paying more for their cell phone service than before.
Verizon now reports ARPA instead of average revenue per user (ARPU), since with the introduction of the new Share Everything plans, customers can split their data allowance among multiple devices. Verizon continued rolling out its LTE network in Q3 as planned, and now blankets 250 million people in 419 markets across the country.

Verizon Reports Third Consecutive Quarter of Double-Digit Earnings Growth, Continued Strong Cash Flow

Verizon Wireless Again Posts Record-High Margin, Supported by Strong Service Revenues; Wireline Consumer Revenue Growth Continues to Accelerate

News Release ShareThis
October 18, 2012 –

3Q 2012 HIGHLIGHTS

(Click here for financial tables)

Consolidated

56 cents in diluted earnings per share (EPS), compared with 49 cents per share in 3Q 2011 - a 14.3 percent increase.
64 cents per share in adjusted EPS (non-GAAP), which excludes 8 cents per share in charges, compared with 56 cents in adjusted EPS in 3Q 2011 - a 14.3 percent increase.
Wireless

7.5 percent year-over-year increase in service revenues in 3Q 2012; 7.9 percent year-over-year increase in retail service revenues; 31.8 percent operating income margin and 50.0 percent segment EBITDA margin on service revenues (non-GAAP), both record highs.
1.8 million retail net additions, excluding acquisitions and adjustments, including 1.5 million retail postpaid net connections; low retail postpaid churn of 0.91 percent; 95.9 million total retail connections, 90.4 million total retail postpaid connections.
4G LTE service now available to more than 250 million people in 419 markets across the U.S.
Wireline

4.6 percent year-over-year increase in consumer revenues, the highest in a decade; consumer ARPU (average revenue per user) up 10.3 percent year over year, to $103.86.
136,000 FiOS Internet and 119,000 FiOS Video net additions, with continued increased sales penetration for both products; 5.3 million total FiOS Internet, 4.6 million total FiOS Video customers.
NEW YORK - Verizon Communications Inc. (NYSE, Nasdaq: VZ) today reported a third consecutive quarter of double-digit percentage growth in year-over-year earnings, as Verizon Wireless generated a second consecutive quarter of record-high margins and Verizon's Wireline segment posted accelerated growth in consumer revenues.

Verizon reported 56 cents in EPS in third-quarter 2012, an increase of 14.3 percent compared with third-quarter 2011 earnings of 49 cents per share.

Adjusted third-quarter 2012 earnings (non-GAAP) of 64 cents per share exclude 8 cents per share for charges related to patent litigation settlements. Comparable adjusted third-quarter 2011 earnings of 56 cents per share excluded 7 cents per share for a non-operational charge related to an actuarial valuation of pension plans.

On Track to Meet 2012 Financial Objectives

"In the third quarter, Verizon continued to deliver double-digit earnings growth and strong cash generation, and we remain solidly on track to meet our financial objectives for the year," said Lowell McAdam, Verizon chairman and CEO. "With our 4G LTE network advantage, well-received Share Everything Plans and unmatched product portfolio, Verizon Wireless continues to do an outstanding job of balancing growth and profitability. Wireless achieved record profitability in a quarter in which we reported the highest number of retail postpaid gross and net adds in four years."

McAdam added: "Based on the strength of our FiOS fiber-optic network, we reported the highest growth in U.S. consumer wireline revenues in 10 years. Additionally, strategic services growth in our Enterprise business helped offset weaker revenues caused by global economic challenges. We are confident that we have the right plans in place to meet these challenges while improving the long-term profitability in both Consumer and Enterprise."

Continued Strong Revenue Growth; Year-to-Date Free Cash Flow Up 49.9 Percent

In third-quarter 2012, Verizon's total operating revenues were $29.0 billion on a consolidated basis, an increase of 3.9 percent compared with third-quarter 2011.

Consolidated operating income was $5.5 billion in third-quarter 2012, compared with $4.6 billion in third-quarter 2011. Consolidated EBITDA (non-GAAP, earnings before interest, taxes, depreciation and amortization) totaled $9.65 billion in third-quarter 2012, compared with $8.8 billion in third-quarter 2011.

Cash flow from operating activities totaled $24.8 billion in the first nine months of 2012, compared with $21.5 billion in the first nine months of 2011.

With capital expenditures of $11.3 billion in the first nine months of 2012, free cash flow (non-GAAP, cash flow from operations less capex) was $13.4 billion through third-quarter 2012, compared with $9.0 billion through third-quarter 2011 - an increase of 49.9 percent.

For full-year 2012, capital expenditures are expected to be lower than 2011 capital expenditures of $16.2 billion.

Verizon Wireless Results: Record Profitability, Strong Customer and Revenue Growth

In third-quarter 2012, Verizon Wireless delivered the highest number of retail postpaid net additions in four years; strong growth in revenues; an increase in smartphone penetration; and the highest segment EBITDA margin on service revenues (non-GAAP) in the company's history, surpassing last quarter's previous high.

Wireless Financial Highlights

Service revenues in the quarter totaled $16.2 billion, up 7.5 percent year over year. Retail service revenues grew 7.9 percent year over year, to $15.5 billion.

Total revenues were $19.0 billion, up 7.3 percent year over year.

Retail postpaid ARPA (average revenue per account) grew 6.5 percent over third-quarter 2011, to $145.42 per month. Following the recent introduction of the Share Everything Plan and as customers continue to add multiple devices to accounts, Verizon Wireless now reports ARPA instead of ARPU since customers can share data among multiple devices.

Wireless operating income margin was 31.8 percent and segment EBITDA margin on service revenues (non-GAAP) was 50.0 percent, setting record highs for the second consecutive quarter.
Wireless Operational Highlights

Verizon Wireless added 1.8 million retail net connections in the third quarter, including 1.5 million retail postpaid net connections, the highest in four years. These additions exclude acquisitions and adjustments.

At the end of the third quarter, the company had 95.9 million retail connections, a 5.7 percent increase year over year, including 90.4 million retail postpaid connections.

Verizon Wireless had 34.8 million retail postpaid accounts at the end of the third quarter, a 1.0 percent increase over the third quarter 2011, and an average of 2.6 connections per account, up 4.0 percent year over year.

At the end of the third quarter, smartphones constituted more than 53 percent of Verizon Wireless' retail postpaid customer phone base, up from 50 percent at the end of second-quarter 2012.

Retail postpaid churn was 0.91 percent in the third quarter, an improvement of 3 basis points year over year. Total retail churn was 1.18 percent in the third quarter, an improvement of 8 basis points year over year.

Verizon Wireless continued to roll out its 4G LTE mobile broadband network, the largest 4G LTE network in the U.S. As of today (Oct. 18), Verizon Wireless 4G LTE service is available to more than 250 million people in 419 markets across the U.S.

The company introduced seven 4G LTE smartphones in third-quarter 2012: the DROID Incredible 4G LTE by HTC, Samsung Galaxy S III, Pantech Marauder, Intuition by LG, Samsung Galaxy Stellar, DROID RAZR M by Motorola, Apple iPhone 5; and one 4G LTE tablet, the Samsung Galaxy Tab 2. The company also announced the availability of the DROID RAZR HD and the RAZR MAXX HD by Motorola, which are launching today.

After receiving FCC approval in late August, Verizon Wireless purchased AWS spectrum from SpectrumCo and Cox Communications, and also completed its spectrum transactions with T-Mobile USA Inc., Leap Wireless and Savary Island Wireless.
Wireline Results: Accelerated Consumer Revenue and ARPU Growth

In third-quarter 2012 in the Wireline segment, FiOS revenue growth led to strong overall revenue growth among U.S. consumer customers. In global enterprise and wholesale, increased sales of strategic services helped mitigate lower revenues resulting from continued secular and global economic impacts.

Wireline Financial Highlights

Third-quarter 2012 operating revenues were $9.9 billion, a decline of 2.3 percent compared with third-quarter 2011. Wireline operating income margin was 0.4 percent, compared with 0.5 percent in third-quarter 2011. Segment EBITDA margin (non-GAAP) was 21.7 percent in third-quarter 2012, compared with 21.4 percent in third-quarter 2011.

Consumer revenues grew 4.6 percent compared with third-quarter 2011. This is the highest year-over-year quarterly revenue increase in a decade and compares with a 2.5 percent year-over-year increase in second-quarter 2012.

Consumer ARPU for wireline services increased to $103.86 in third-quarter 2012, up 10.3 percent compared with third-quarter 2011. This is an acceleration from an 8.5 percent ARPU increase, comparing second-quarter 2012 with second-quarter 2011.

ARPU for FiOS customers was more than $150 in third-quarter 2012. FiOS services produced 66 percent of consumer wireline revenues in third-quarter 2012. About two-thirds of FiOS consumer customers have purchased a "triple play" of phone, Internet and video services.

Global enterprise revenues totaled $3.8 billion in the quarter, down 3.6 percent compared with third-quarter 2011. Sales of strategic services increased 4.4 percent compared with third-quarter 2011 and represented 53 percent of global enterprise revenues in third-quarter 2012. Strategic services include Verizon Terremark cloud and data center services, security and IT solutions, advanced communications, and strategic networking.
Wireline Operational Highlights

Verizon added 136,000 net new FiOS Internet connections and 119,000 net new FiOS Video connections in third-quarter 2012. Verizon had a total of 5.3 million FiOS Internet and 4.6 million FiOS Video connections at the end of the quarter, representing year-over-year increases of 14.4 percent and 15.4 percent, respectively.

FiOS penetration (subscribers as a percentage of potential subscribers) continued to increase. FiOS Internet penetration was 37.0 percent at the end of third-quarter 2012, compared with 34.6 percent at the end of third-quarter 2011. In the same periods, FiOS Video penetration was 32.9 percent, compared with 30.6 percent. The FiOS network now passes 17.4 million premises.

Broadband connections totaled 8.8 million at the end of third-quarter 2012, a 2.3 percent year-over-year increase.

During the third quarter, Verizon continued building its network of the future by deploying 100G (gigabits per second) technology throughout the U.S. Cloud applications, video distribution applications and wireless technologies, such as LTE, are driving the need for 100G deployment. On its long-haul network, Verizon has connected major metropolitan areas with this next-generation 100G technology. The company has also deployed 100G on several network routes in Europe.
Verizon Enterprise Solutions Highlights

Verizon Enterprise Solutions - a global sales and marketing organization that harnesses all of Verizon's cloud, mobility and other platforms to serve the rapidly transforming enterprise market with integrated solutions - continued to expand and enhance its capabilities in the U.S. and abroad in third-quarter 2012. The organization saw new customers leveraging its dynamic cloud, intelligent networks, mobility and machine-to-machine (M2M) platforms, while the organization made significant announcements and won recognition during the quarter. Among highlights, Verizon Enterprise Solutions:

Initiated work with Palace Sports & Entertainment in Michigan to deliver fans a live high-tech experience, incorporating digital signage and social media, fan-friendly Wi-Fi and digital menu boards;

Was selected by Stefanini, a global IT services provider based in Brazil, to provide secure hybrid cloud services to manage business-critical applications and development platforms in 32 world markets;

Implemented a key transformative health IT initiative for Gentiva Health Services, the largest provider of home health and hospice services in the U.S. based on revenues;

Began leveraging synergies with Verizon-acquired Hughes Telematics Inc. to deliver advanced automotive and fleet telematics and M2M services; and,

Won both Gatekeeper accreditation and a Common Criteria product certification from the Australian federal government - the first company to do so - recognizing the company's expertise in delivering specific Identity Access Management.
Further Verizon Enterprise Solutions third-quarter 2012 highlights are available online at http://www.verizonbusiness.com/go/Q3.

Pension Funding Details

Verizon yesterday announced an agreement to transfer pension assets to The Prudential Insurance Company of America by purchasing a single premium group-annuity contract to settle approximately $7.5 billion of Verizon's obligations for approximately 41,000 participants under its management pension plan. The closing of the transaction, which is subject to certain conditions, is expected to occur in December 2012.

In connection with the closing, Verizon currently intends to contribute an aggregate of approximately $2.5 billion to the plan, including a $930 million contribution made last month, to provide for the annuity and so that the plan's funding percentage does not decrease as a result of this transaction.

As a result, Verizon's revised outlook for pension funding in 2012 is estimated to be $3.4 billion, compared with the $1.3 billion estimated at the beginning of the year. Assuming the closing of the transaction and the additional contribution, Verizon does not expect to have any cash-funding requirement for pensions in 2013.

NOTE: See the accompanying schedules and www.verizon.com/investor for reconciliations to generally accepted accounting principles (GAAP) for non-GAAP financial measures cited in this document.

Verizon Communications Inc. (NYSE, Nasdaq: VZ), headquartered in New York, is a global leader in delivering broadband and other wireless and wireline communications services to consumer, business, government and wholesale customers. Verizon Wireless operates America's most reliable wireless network, with nearly 96 million retail customers nationwide. Verizon also provides converged communications, information and entertainment services over America's most advanced fiber-optic network, and delivers integrated business solutions to customers in more than 150 countries, including all of the Fortune 500. A Dow 30 company with $111 billion in 2011 revenues, Verizon employs a diverse workforce of 184,500. For more information, visit www.verizon.com.

####