Sprint buys majority stake in Clearwire, taking control over the network operator
25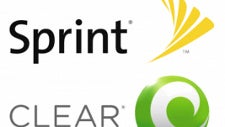 Sprint has acquired a majority stake in Clearwire
, and now owns 50.8% of the wireless data provider. This allows the carrier to now take the decisions in Clearwire.
Clearwire is valuable to Sprint because it owns costly spectrum. The decision would simplify the process of taking decisions and will help the carrier faster roll out its 4G LTE network.
The deal comes right after Japanese carrier SoftBank announced it will acquire 70% of Sprint for $20.1 billion. This cash injection comes in a tough transition period for the carrier and allows it to continue investing in its network as it migrates to 4G LTE.
The new Sprint under SoftBank's rule is not ruled out to completely buy Clearwire, but that is not absolutely necessary for the company. The wireless network operator has long been the backbone to Sprint's 4G WiMAX service, but faced financial difficulties and relied on cash infusions from outside investors to survive. Still, the spectrum it owns will make it easier for Sprint to deploy a state-of-the-art 4G LTE network.
"U.S. citizens don't have this experience of high speed,"
SoftBank chief executive Masayoshi Son said earlier, on Monday.
"We're going to bring that to the States."

And by upping its stake to 50.8%, Sprint is clearly trying to do just that.