Sprint still looking for a solution to the iPhone 4S speed issue, having troubles replicating it
23
Battery life problems
,
unwanted echos during calls
, and
Siri security flaws
are all issues that a number of
iPhone 4S
users have been complaining about, but the list of imperfections plaguing Apple's latest and greatest creation does not end here. Shortly after it hit the market, a growing number of Sprint iPhone 4S owners started reporting
dramatically slow 3G speeds
when accessing the web from their smartphone.
The issue has spawned a long thread on Sprint's online community web page, and some of our readers have shared that they had noticed the problem on their iPhone 4S handsets as well. And since it was confirmed that
the iPhone 4S was not the root of all the trouble
, it was its own 3G network that the carrier started monitoring in order to iron out the speed bumps.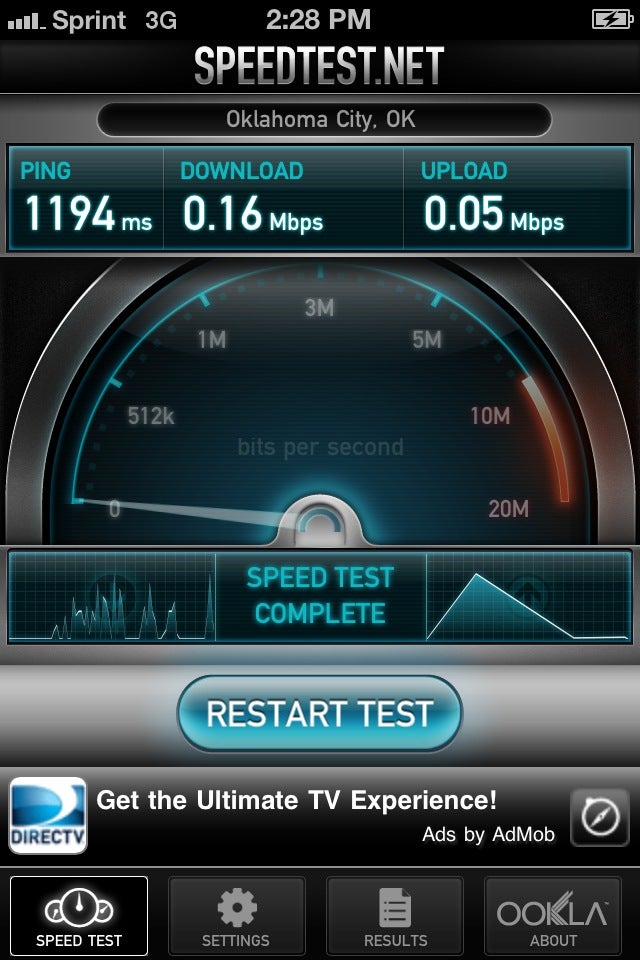 Some Sprint iPhone 4S owners are still experiencing dramatically slow 3G speeds
However, even though it has been working hard on coming up with a solution,
Sprint is having troubles replicating the issue
in order to analyze it thoroughly. Still, the carrier is reassuring us that it is taking the 3G speed flaw seriously. Fared Adib, head of product development for Sprint, said in an interview with
CNET
that it is a single-digit percentage of all Sprint iPhone 4S users who have complained so far, yet the exact figure was not disclosed.
With its
truly unlimited data plans
, Sprint is looking pretty confident that the iPhone 4S will help it in catching up with the big boys and add a great deal of new subscribers to its database. That is why it is now very important for the carrier to take care of the 3G speed flaw in a timely manner as there is a risk of its customers losing faith in the reliability of its network.
In the meantime, all you Spring iPhone 4S owners may feel free to share with us whether you are experiencing any troubles with the 3G performance of your smartphone. Do not hesitate to drop a comment for us in the section below.