Sprint denies that the Apple iPhone 4S is to blame for sluggish 3G network speeds
19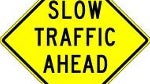 Since the
Apple iPhone 4S
was launched on Sprint's 3G network on Friday, customers on the nation's third largest carrier have been experiencing sluggish 3G speeds of
300 to 500Kbps down
. The slow speeds are affecting more models than just the Apple iPhone 4S and the large number of new Sprint subscribers combined with the popularity of Apple's touchscreen handset could be the reason for the problem behind Sprint's slow network speeds.
Sprint says it is monitoring its 3G network and admits that it is looking into some
complaints about slow data speeds
on the Apple iPhone 4S. In a carefully worded response, the carrier said, "
Speed tests represent a moment in time and are subject to many variables including weather, time of day, device, and proximity to a tower. Sprint will continue to monitor the feedback we are getting from our customers and will investigate and resolve any issues that may arise
."
Gizmodo
has run a speed test with over 11,000 people responding as of 12:30pm Tuesday. The test results measure the dowKload speed of the Apple iPhone 3GS, Apple iPhone 4 and Apple iPhone 4S over AT&T's network. The speeds of the latter two phones are measured over Verizon's pipeline and the speed of the Apple iPhone 4S is charted for Sprint users who responded to the test. The speed test results show that
AT&T has the fastest average download speeds
for Apple iPhone 4S users at 2.4Mbps. Verizon is second with an average of 1.8Mbps while Sprint's iPhone 4S average speed is 717Kbps. This Sprint results might be taking into account the problems that Sprint users have had with the carrier's 3G network since Friday.
source:
BusinessInsider
via
Gizmodo