iPhone 4S users now complaining of audio echo bug
86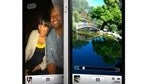 Apple has been
hard at work
trying to find a fix for the battery issues that have been causing some users frustration with the new iPhone 4S, and may be
closing in on a fix.
But, now there are reports that there is an audio bug when using wired headsets on the iPhone 4S which is causing an echo on calls.
The reports have been documented on the Apple's support forums, and have been independently verified by a number of sites, including BGR. The basic problem is that when making a call and using the wired headsets, either from Apple or 3rd party headsets, there is an echo that occurs at random times during a phone call. Apple has not yet commented on the issue.
Of course, there are a couple pretty simple work-arounds for this issue. The easiest is to just not use a wired headset on calls. If you really want to use a wired headset, there have been reports of temporarily fixing the issue by unplugging the headset and plugging it back in when the echo occurs, or by turning on the speakerphone and turning it off.