Sprint loses 91,000 postpaid phone customers and $274 million during fiscal Q2
3
While the merger with T-Mobile awaits the disposition of a lawsuit filed by 15 state attorneys general and the attorney general of Washington D.C. that seeks to block the deal, Sprint continues to operate independently. The nation's fourth-largest carrier
announced its fiscal second-quarter earnings today
, reporting that it lost 91,000 postpaid phone connections on a net basis, an improvement from the 128,000 that dropped the service during the fiscal first quarter. However, it was an increase from the 34,000 it lost during the same quarter a year ago. After taking this figure into consideration, Sprint added 273,000 net postpaid connections for the three months from July through September, more than double the net 134,000 postpaid connections it added during fiscal Q1 and the 109,000 added during last year's fiscal Q2.
Sprint's prepaid business lost 207,000 connections on a net basis during the quarter, up from the 169,000 that dropped service last quarter and the 14,000 that left during last year's fiscal second quarter. If T-Mobile closes its merger with Sprint, the prepaid businesses (including Boost Mobile and Virgin Mobile) will be sold to Dish Network along with several retail locations and some 800MHz spectrum.
At the end of the quarter, Sprint had a total of 26.38 million postpaid phone connections and 33.35 million postpaid connections. It also counted 8.44 million prepaid customers at the end of September. Postpaid phone churn was 1.91%, up 13 basis points from the fiscal first quarter and 18 basis points year-over-year.
Sprint's True Mobile 5G network now covers approximately 16 million people

For the quarter, Sprint reported a net loss of $274 million after paying a huge interest bill of $594 million. That works out to a loss of 7 cents per share for the quarter compared to a 3 cent per share loss last quarter and a per share profit of 5 cents that was recorded during the fiscal second quarter of 2018.
While T-Mobile is hoping to acquire Sprint for its holdings of 2.5GHz mid-band spectrum, a rarity among U.S. carriers, Sprint hasn't stopped building out its 5G network. 85% of its Macro cell sites have 2.5GHz spectrum deployed and the carrier now operates thousands of Massive MIMO sites. This allows for a larger number of connections to be placed between a transmitter and a receiver. While the typical MIMO set up has two or four antennas, Massive MIMO can have over 100 connections. Thus, Sprint's network can handle more traffic which should help it increase data speed. It also allows spectrum to be used simultaneously for both LTE and 5G transmissions.
Sprint's True Mobile 5G network now covers roughly 16 million people in 9 metropolitan areas including Atlanta, Chicago, Dallas-Fort Worth, Houston, Kansas City, Los Angeles, New York City, Phoenix and Washington, D.C. Sprint customers using the
OnePlus 7 Pro 5G
, the
Samsung Galaxy S10 5G
or the
LG V50 ThinQ 5G
are using download data speeds as much as six times faster than the speeds offered by the carrier's 4G LTE network.
Sprint CEO Michel Combes says, "I am proud of the resiliency of the Sprint team as they work to deliver results in a challenging environment. However, I remain convinced that merging with T-Mobile and building one of the world's most advanced 5G networks is the best outcome for all consumers, employees, and shareholders." Speaking of the merger, T-Mobile is hoping to be the first in the states next year with a coast-to-coast 5G network. It would consist of T-Mobile's low-band 600MHz spectrum (which travels far and penetrates structures well) and the latter's mmWave spectrum (faster data speeds and larger capacity). T-Mobile is also counting on using Sprint's mid-band 2.5GHz airwaves which can also travel far and provide low latency.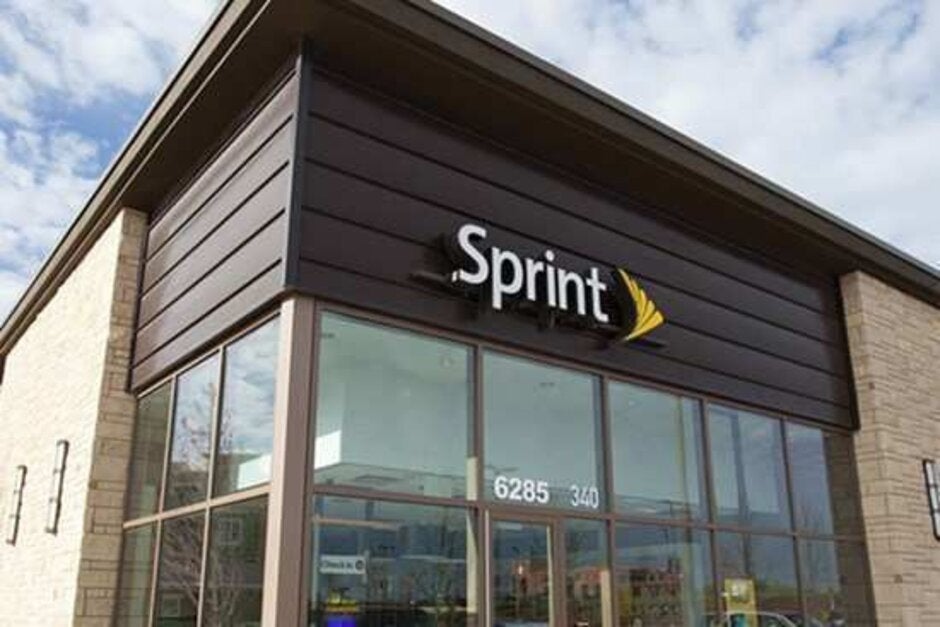 Sprint more than doubled the number of postpaid customers it added on a net basis year-over-year
Sprint's shares declined 15 cents or 2.38% to $6.15. The spread of our "fear" indicator is now $2.14, the highest that we can remember. This means that Sprint is trading more than $2 lower than its theoretical value based on the terms of the merger with T-Mobile. Investment pros do not believe that the deal will be completed. To compute this figure, follow these directions:
Take T-Mobile's stock price (TMUS) and multiply by .10256.
Take that figure, which represents what Sprint should be trading at if the deal were to close right now, and subtract from Sprint's stock price (S).
The difference is the "Fear spread." The larger the number, the more fear there is on Wall Street that the deal won't go through.