Sprint announces cheaper $90 Family Share Pack plan that gives subscribers 12GB of data to share
13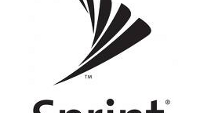 On Friday, Sprint announced a new addition to its Family Share Pack plans. From now until March 31, 2016, you can pay $90 a month and receive 12GB of data that can be shared by as many as 10 lines. For this plan, Sprint is also reducing the access charge for each phone from $25 to $15. If you join Sprint from another carrier, the access charge for handsets, tablets and mobile broadband devices will be waived completely for one year, if the plan selected shares 12GB or more of data among up to ten phones. The phones must be purchased via Sprint Easy Pay or the Sprint iPhone for Life Plan.
According to Sprint, the new $90 Family Share Pack offer saves $70 a month when compared to similar Verizon and AT&T plans that offer 10GB of data for up to four lines for $160 a month. It is $10 cheaper compared to a similar T-Mobile plan for four lines that gives 2.5GB of high-speed data to each line, each month.
With its plan that
cuts Verizon and AT&T customers' bills in half
, and this new Family Share Pack offer, Sprint is trying to avoid the inevitable; by the end of the current quarter, it most likely will be surpassed by T-Mobile and will become the nation's fourth largest carrier. As we explained yesterday,
a difference in the way that inactive MVNO customers are counted
is the only thing keeping Sprint ahead of its rival at this time.

Sprint introduces its new shared data plan
source: Sprint