Sprint adds 501,000 net new postpaid customers for fiscal Q3, up 471,000 year-over-year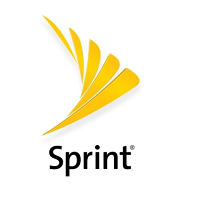 This morning, Sprint reported that for its fiscal third quarter of 2015 (which runs from October through December), the carrier added 501,000 net new postpaid customers, That is up by a whopping 471,000 customers year-over-year. Sprint also had its highest number of net postpaid ports on record during the quarter, which was its fourth straight being net port positive.
Sprint did a 180 degree turn in net postpaid phone additions, adding 366,000 versus a loss of 205,000 from the 2014 quarter. At 1.62%, the mobile operator enjoyed its lowest ever fiscal third quarter churn. The figure was down 68 basis points year-over-year, it best annual improvement in 12 years. The churn rate for the same quarter last year was
2.3
%. Despite the improvement, Sprint still has quite a way to go to come near Verizon's churn rate of .96% for the same period.
For its fiscal third quarter, Sprint reported operating revenue of $8.1 billion and an operating loss of $197 million. The net loss was 836 million, or 21 cents a share. That compares to last year's net loss of $2.4 billion, or 60 cents a share.
Sprint also showed showed some improvement in the field,
where its LTE Plus tri-band signal beat out Verizon, AT&T and T-Mobile in data speed
. That is according to crowd-sourced data from Nielsen Mobile Performance. LTE Plus is now available on select devices in over 150 markets. The company also confirmed yesterday that
2500 employees have been laid off
.
"It's clear from our quarterly results that we are making great progress on achieving our goals. Revenue has stabilized, costs are coming out faster than expected, postpaid phone net additions were the highest in three years, postpaid churn was the lowest-ever for a third quarter, and the network is performing at best-ever levels."- Marcelo Claure, CEO, Sprint
Sprint was originally scheduled to report its earnings next week, but CEO Marcelo Claure wanted to "set the record straight" after investors started dumping the stock
amid talk of a network overhaul for the carrier
. With $800 million in cost reductions booked so far in fiscal 2015, Sprint is set to lock in cost savings that exceed its target for the year.
Investors have responded to the report by buying the stock. Sprint's shares are currently up over 12% to $2.83.
source:
Sprint