Sprint says that its LTE Plus is faster than Verizon, T-Mobile and AT&T's LTE offerings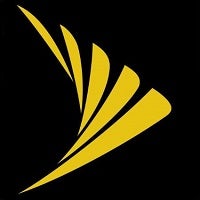 As we told you earlier today, Sprint joined Verizon and T-Mobile
with its own "rolling balls" ad to tout its LTE Plus network
. This network combines three different bands, 2.5 GHz, 1.9 GHz, and 800 MHz. Sprint says that on compatible devices, it has produced data speeds as fast as 100Mbps. Originally launched in 77 markets, LTE Plus is now available in more than 150 locations in the U.S.
Every carrier seems to find analytics praising its network, and Sprint is no different. According to the Nielsen Mobile Performance app, which tracks phones that the app is loaded on, LTE Plus outperformed the competition during the fourth quarter of 2015. Sprint says that the app measured over 75 million events during the last three months of the year. It revealed major improvements in big cities during the second half of 2015. For example, in Detroit Sprint's median LTE download speed rose 253% in the second half of last year. Sprint now says that it is delivering the fastest 4G LTE signal in the states.
Sprint also has some criticism for the Ookla testing process used by T-Mobile. According to the nation's fourth largest carrier, Ookla doesn't take into account the optimization that goes along with Binge On. As for the RootMetrics based stats cited by Verizon, Sprint CTO John Saw says that the difference between first place and fourth place is extremely close in many markets.
"There are many types of network measurement, and the various claims from our competitors can be confusing. At the end of the day though, what really matters is the actual customer experience, which is why we're so proud to see the latest Nielsen data showing we now deliver the fastest LTE download speeds."-John Saw, CTO, Sprint
Earlier this month, Sprint said that it was
looking to save up to $2 billion in expenses by revamping its network
. One way it could save money is to switch to a microwave system to handle backhaul operations. Currently, Sprint pays Verizon and AT&T huge sums of money for this service.
source:
Sprint
via
FierceWireless