Sprint lays off 2500 workers, moves earnings announcement up a week to tomorrow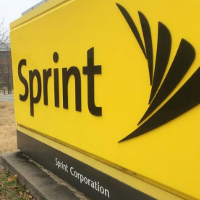 Sprint laid-off 2500 employees on Monday, with the vast majority coming from six call centers that handled customer service for the carrier. But executives were not immune from receiving a pink slip. Five VPs were also laid off. The job cuts come on the eve of Sprint's fourth quarter earnings, which will be announced tomorrow. Wall Street is expecting the nation's fourth largest carrier to report the addition of 500,000 to 600,000 net new postpaid subscribers during the period. At the end of the third quarter, the mobile operator counted 58.578 million subscribers.
The earnings were originally scheduled to be released next week, but Sprint CEO Marcelo Claure wanted to soothe the jangled nerves of investors who have been dumping the stock. Recent reports that
the carrier was going to overhaul its network
were apparently over-analyzed by Sprint stockholders. The company said that it was looking to save up to $2 billion by switching to a backhaul system using microwaves. Claure said that he moved up the earnings announcement "to set the record straight."
As far as the job cuts are concerned, Sprint wanted to inform those affected before January 30th. Those dismissed after that date will be entitled to a reduced severance check that gives them 1 week of pay for every year of employment at Sprint.
Thanks for the tip!
source:
KansasCityStar