Spotlight: Wakelock Detector helps rid your Android device of battery drain
6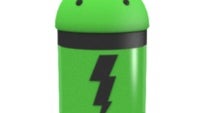 How do you know that your Android device has a wakelock problem? Well, the syptoms are clear as they come! Your screen doesn't turn off automatically when it should, or it lights up suddenly and you find your battery percentage has descended into the single digits. That's what happens when wakelocks hold apps in memory, preventing them from proper shutdown. In such cases, an app like Wakelock Detector could come in handy. It checks wakelock usage history and helps you easily detect those battery draining apps.
If you happen to be new to the concept of wakelocks, here's the gist of it. Wakelocks are part of Android's power management service, which can be used to keep either the CPU awake while the phone is seemingly sleeping (a "partial" wakelock), or keeping the whole thing on ( a "full" wakelock). Poorly coded apps that misuse their wakelock privileges can cause the CPU and the display, two of the most battery-draining components, to remain active without your knowledge, causing unwanted battery drain.
What Wakelock Detector does is show wakelock usage statistics for all applications that ever held wakelocks since their first boot. It lets you display CPU wakelocks sorted by the longest usage time, or choose a Screen wakelock type to see screen-related wakelocks. If you screen keeps staying on after screen timeout ends, or turns on randomly by itself, you can have the app displays screen wakelocks on top. Or if you want to know which currently running apps are misusing wakelocks, you can change the sorting type to "Active" and have the active applications on top.
Wakelock Detector's makers plan to keep the app free and ad-free, so you've got nothing to lose by trying it out if you suspect any wakelock problems plague your device. However, the app requires root access.
Check out some more battery saving Android apps: