Optimus Battery Saver is your new color-coded juice preservation app for Android
9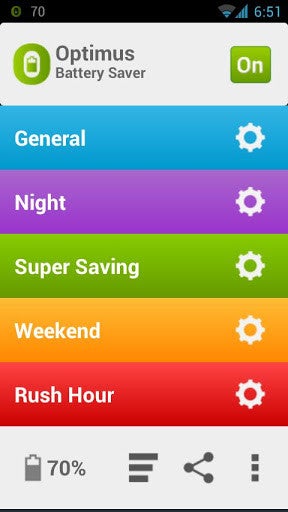 There is no shortage of battery life optimization apps in the Google Play Store, and
Optimus Battery Saver
is the newest kid on the juice conserving block.
Despite the name, it's not just for LG phones, and introduces pretty color-coded interface for the various battery preservation stages, a far cry from the geeky interface of the popular Juice Defender, for instance.
Optimus Battery Saver lets you automate all the usual stuff like disconnecting wireless radios in different modes like general, night, super saver, weekend, rush hour and so on.
The app also sports handy widgets for one tap activation of the different modes, so if you are on the prowl to squeeze every last drop out of your battery, check it out in the link below.