Spam is the latest problem for Snapchat users
4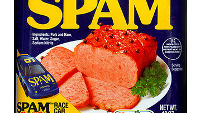 As if having their username and a partially redacted phone number leaked on a website wasn't enough, Snapchat users had to put up with something different this past weekend. On its blog page on Monday, Snapchat apologized for a surge in "Snap Spam" that went out to its users over the past two days. Unwanted pictures and messages bombarded Snapchat users, albeit only for 10 seconds at a time.
The interesting thing about the post is that Snapchat claims that the increase in spam was unrelated to
the recent leak of 4.6 million user names and phone numbers
that was posted on a web site late last year. The company said that it is beefing up the site to make it more secure. A firm called Gibson Security had earlier
called out Snapchat for not adding 10 lines of code that could have closed the exploits
that led to the leak of names and numbers.
"We've heard some complaints over the weekend about an increase in Snap Spam on our service. We want to apologize for any unwanted Snaps and let you know our team is working on resolving the issue. As far as we know, this is unrelated to the Find Friends issue we experienced over the holidays. While we expect to minimize spam, it is the consequence of a quickly growing service."
-Snapchat

Snapchat claims that the Snap Spam is not related to its recent security breach
source:
Snapchat
,
@evanspiegel
via
TechCrunch