4.6 million Snapchat members have their username and partial phone number revealed online
18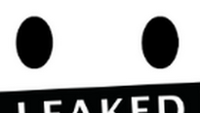 A list of 4.6 million phone numbers and matching usernames from users of the Snapchat app are now being offered on a website called
SnapchatDB.info
. The information was collected
using the API exploit that we told you about last week
, and is being offered as an SQL dump (around 40 MB) or as a CSV text file. The site states that the information contains usernames matched up with phone numbers. The site reasons that since many people use the same username on sites like Facebook and Twitter, you could be able to find the phone number of someone you want to get in touch with. The hackers involved did redact the last two numbers of each phone number, but cautioned that there might be a time when it reveals all of the digits.
"(This information) is being shared with the public to raise awareness on the issue. The company was too reluctant at patching the exploit until they knew it was too late and companies that we trust with our information should be more careful when dealing with it."
-SnapchatDB
A company called Gibson Securities posted a link to the exploit on a tweet that was sent out last week. The company said that it had been trying to warn Snapchat about the exploit for months, but was ignored. The hackers running the SnapchatDB! site might also be trying to send Snapchat a message about tightening its security. They claim that they are sharing this information with the public to raise awareness of the issue.
"You are downloading 4.6 million users' phone number information, along with their usernames. People tend to use the same username around the web so you can use this information to find phone number information associated with Facebook and Twitter accounts, or simply to figure out the phone numbers of people you wish to get in touch with."
-SnapchatDB!
Snapchat has allegedly turned down offers of
$3 billion
and
$4 billion
for the company from Facebook and Google respectively. The messaging app allows users to send text, video and photo messages that disappear after 10 seconds. If you want to see if your username is in the database, click on the sourcelink to get directed to a site where you can check this out.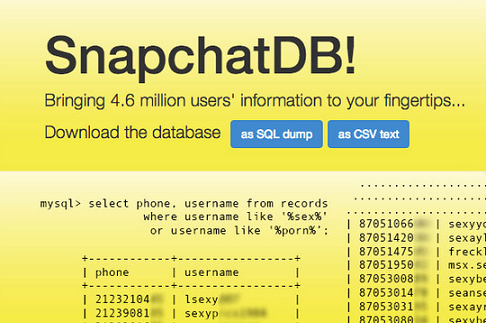 SnapchatDB! has 4.6 million Snapchat usernames matched up with phone numbers
source:
robbiet
,
SnapchatDB!
via
Forbes