Sony teaser all but confirms that the Xperia Z5 series will come with a hybrid autofocus system
40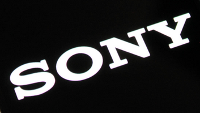 In the past month or so, the rumored
Sony Xperia Z5
and
Z5 Compact
have often been at the center of alleged leaks and rumors. After previously
announcing its presence at the IFA 2015
consumer electronics show next week in Berlin, earlier today, Sony confirmed that it's gearing up to launch a new smartphone at IFA 2015 in Berlin on September 2nd.
Sony's Great Britain arm recently published a teaser on Twitter that invites fans to "get ready for a smartphone with a greater focus". The smartphone in question is included in the teaser, but we can't really see the design all that well because of the blur. Take a look for yourself: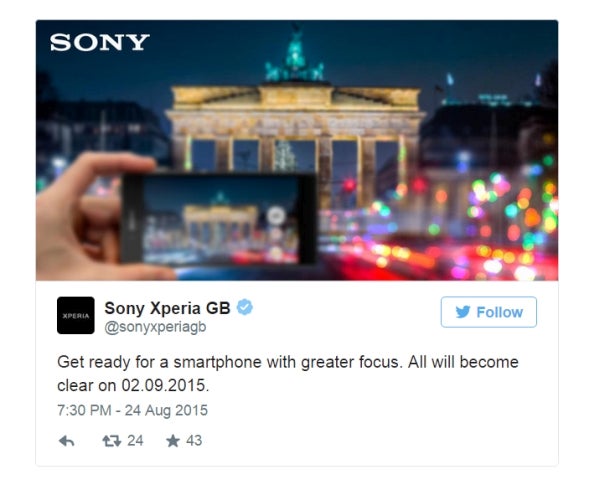 Now, while reason dictates that the phone in question will be the next Sony flagship, the standard Sony Xperia Z5, the size of the phone in relation to the hand of the user makes us believe that this could actually be the Xperia Z5 Compact. If you're oblivious to rumors and leaks, Sony is expected to unveil both a 5.5-inch Xperia Z5 and a 4.7-inch Xperia Z5 Compact next month at IFA in Berlin. Bear in mind that Sony unveiled its two last major smartphone updates, the Xperia Z3 and the Xperia Z3 Compact, at the previous edition of IFA last fall.
Back to the teaser image, it's fairly obvious that the upcoming Sony Xperia smartphone will come with some type of fancy autofocus system. Unfortunately for some fans, this really doesn't say too much about the capabilities of the upcoming Xperia Z5 lineup. Remember that the mid-range
Xperia M5 comes with a blazing-fast hybrid autofocus system
, and this is a $400 phone we're talking about, not the flag-bearing Sony handset.
Hopefully, the Xperia Z5 line-up will also bring a new sensor (fingers crossed for the
Sony IMX240 sensor
that Samsung makes use of inside the Galaxy Note5 and Galaxy S6 edge) as well as an updated camera software. With just a little more than a week to go before Sony's IFA 2015 press event, it won't be long before we get to dive in all of the official details.
What do you guys make of this teaser?