Samsung Galaxy S6 and Galaxy S6 edge use the Sony IMX240 camera sensor
20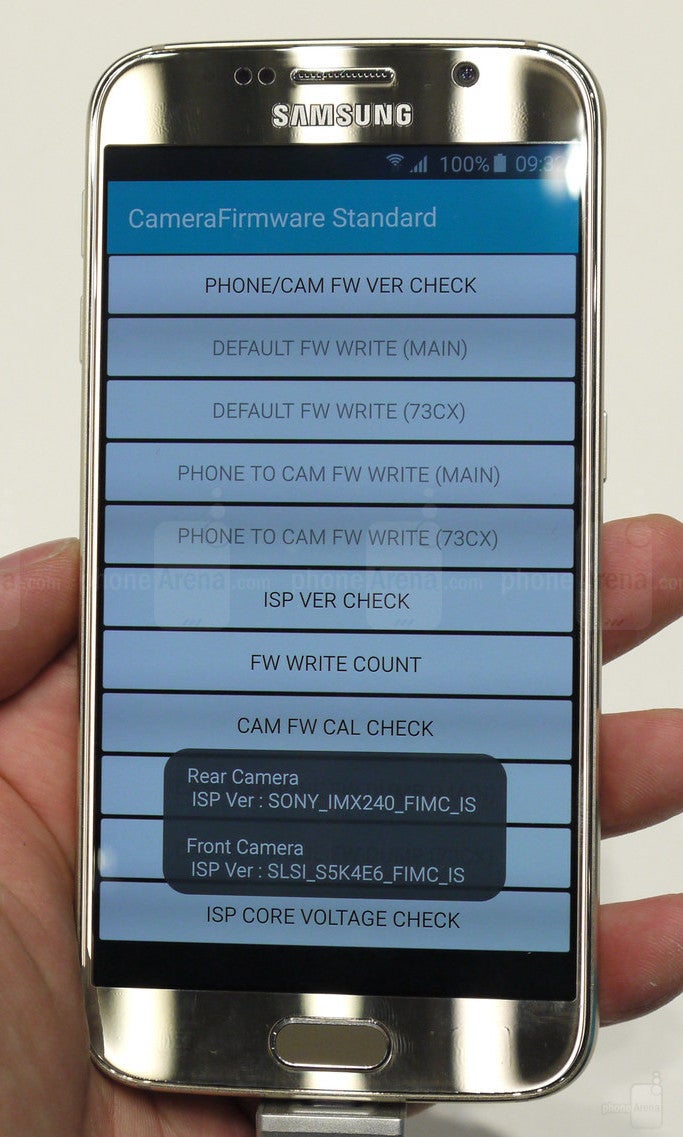 So, the
Galaxy S6
and
Galaxy S6 edge
have been announced, and Samsung was pretty proud and vocal about the new sensor the flagship handsets would sport. While the snapper is still a 16 MP one, its aperture is wider, measured at F1.9. Sammy talked a lot about how this would let a lot more light into a shot, allowing for better low-light picture taking with less grain and more detail. Additionally, the wide aperture provides a shallower depth-of-field, allowing for better focus accents within shots.
But what is this sensor? A mysterious Samsung homemade piece? Well, actually, running a little reveal code in one of the displayed Galaxy S6 units showed to us that it is in fact a Sony Exmor IMX240 sensor – word is, that's the
same sensor
that is packed in the
Galaxy Note 4
's exquisite camera. Well, looking at the few photos we had the chance to take while we had our hands on the Galaxy S6, we'd definitely say the snaps look similar, though, a bit sharper and with some color temperature differences. This could be achieved with different software processing for sure, but which camera performs better is still up in the air – the final verdict will have to wait for some extensive testing.