Sony Xperia Z2 battery life test indicates great longevity
47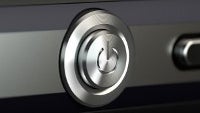 There it is, the Sony Xperia Z2 has passed through our battery test with flying colors, finishing with a result of 8h 10 min - the best for 2014 flagship! For those who don't know, our battery test runs a custom-made script on the phone, and it's specifically designed to replicate real-world usage.
Of course, while it's not perfectly representative of real life usage (as any other synthetic benchmark), it does give a relatively good idea of what to expect from a certain handset in the battery life area, especially when compared to other handset. It's always a good idea to keep in mind that battery life experience can greatly vary from user to user, due to different usage patterns and intensity, but all in all, it's hard to argue with numbers, and the Xperia Z2 has given us just that - indisputable proof that the battery it packs is a real marathoner!
Meanwhile, it seems the time it takes to charge the Xperia Z2 is fairly standard, which is to say that it's slower than some more forward-looking phones, like the GS5 and the Oppo Find 7a, which obviously employ techniques that allow them to fill up their tanks significantly faster.
Recommended Stories