Mid-range Sony Xperia XA1 Plus launches in the US, fans of large bezels rejoice
22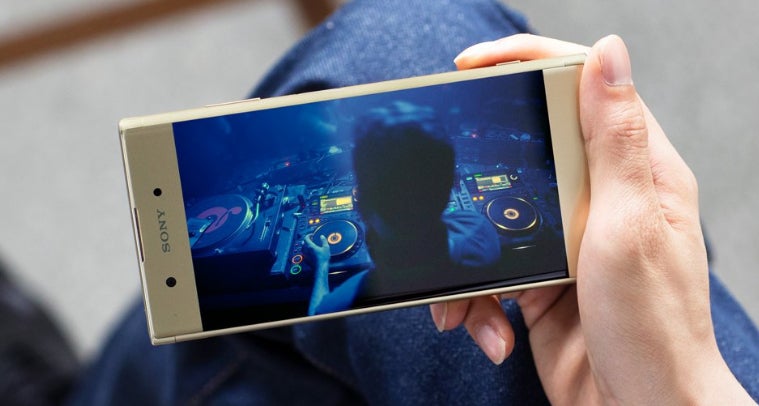 Shortly after releasing the Xperia XZ1 and XZ1 Compact inthe US,Sony is now bringing another new (but cheaper) smartphone stateside. We'retalking about the Xperia XA1 Plus, a mid-range handset with a 5.5-inch 1080pscreen and an unmistakable Sony design - large top and bottom bezelsincluded.
As of today, the unlocked Sony Xperia XA1 Plus can bepre-ordered through Amazon, which acts as one of Sony's official USdistribution channels. The new smartphone is offered for $379.99 (in gold,black, or blue), comes with US warranty, and will be shipped on October 23.Like most unlocked Sony handsets, this one isn't compatible with Verizon andSprint, but you can use it on any GSM/LTE network, including AT&T,T-Mobile, Cricket, MetroPCS, and so on.
Powered by an octa-core MediaTek Helio P20 processor, the SonyXperia XA1 Plus is made out of aluminum and glass, featuring a 23 MP rearcamera, 3 GB of RAM, 32 GB of expandable storage space, and a quite large 3430mAh battery. While the device has a fingerprint scanner embedded in its sidepower button, this is disabled in the US. Thanks, Sony! Anyhow, you cantake a closer look at the new phone by checking out our Xperia XA1 Plushands-on from last month - video included.
Unlike the Xperia XZ1 and Xperia XZ1 Compact, which runAndroid 8 Oreo out of the box, the XA1 Plus comes with Android 7 Nougatpre-installed. Of course, Sony will update the handset to Oreo, but we don'tknow if it's going to do it before the end of 2017 (probably not). So, anyone here planning to buy this new Xperia?
source: Amazon