Oh... so that's why Sony disables its fingerprint scanners in the USA
26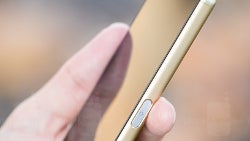 Sony has had fingerprint scanners embedded into the power buttons of its smartphones since the
Xperia Z5
family, released a year and a half ago. And since then, it has released its phones in the US with the fingerprint scanners disabled — even the new
XZs
and
XZ Premium
fall under that rule. A baffling decision, which angered even the Sony-faithful. However, despite the users' disgruntlement being loud and clear, the company just wouldn't back down on its decision. Why?
Seeing that everyone in this market is vying for the attention of every single customer, we did believe that Sony isn't ignorant of customer wishes and current trends in smartphones. No, something behind the curtains is amiss, and there are legal reasons for Sony not revealing its true motives.
Sony Mobile US' head of marketing for North America, Don Mesa, spoke with Android Central on the issue, and finally shed some light on it. Basically, at some point in recent years, Sony Mobile did a deal with an undisclosed US carrier, and apparently, the contract had a weird clause or two in it. Now, it is unknown whether this deal is still ongoing or if it was terminated, but in any case, Sony is currently legally barred from selling smartphones with functioning fingerprint scanners in the USA.
Naturally, the company had a choice — either disable the biometric sensor, or don't sell your flagships in the US at all. It picked the lesser evil.
However, since one isn't exactly allowed to discuss and disclose details about such major deals, Sony obviously can't come out and say "Sorry guys, X made us do it", and its image suffers. How long will this limitation last? As of right now, we have no idea.
There you have it. Are you mad at Sony a little less now, or are you too busy thinking "Who would sign such a contract?!"?