Snapdragon 835 chipset slides leak prior to CES announcement?
44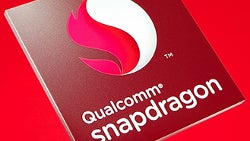 Just last week, Qualcomm said that it would
release more information about its upcoming flagship Snapdragon 835 chipset at CES
. We are dying for official info from Qualcomm since it didn't reveal much
when the chip was first introduced in the middle of November
. Today, some slides giving away information about the chipset were leaked on weibo.
Expected to be built by Samsung using the 10nm mode, the Snapdragon 835 SoC will provide 27% improved performance over the Qualcomm Snapdragon 820 chipset, using less energy than the latter. It also has a smaller footprint than the Snapdragon 820.
The X16 LTE modem on the Snapdragon 835 SoC is the first chipset to have a gigabit-class LTE modem. The slides also indicate that the chip will sport Kryo 280 cores. The Adreno 540 GPU supports 60 times as many colors as the most recent Snapdragon chipsets, with 25% faster rendering. Video wise, there is support for 10-bit, 4K, 60 fps video playback with OpenGL ES, Vulkan, and DirectX 12 graphics.
With the Snapdragon 835 we could see more room for larger batteries, cameras with faster auto focus, and Quick Charge 4. The latter powers up batteries 20% faster than Quick Charge 3. This means that 5-minutes in the outlet will give users 5-extra hours of battery life. 15-minutes of charging will take the cell to 50% full.
The Snapdragon 835 chipset could be found first on the LG G6 or on certain versions of the
Samsung Galaxy S8
. The former
could be unveiled in February and released in March
. The latter is expected
to be introduced in New York City in April
with a launch not that much later.
via
AndroidPure