Snapchat launches its first ever battle royale mobile game
1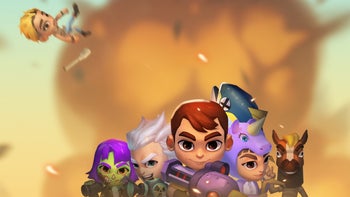 Snapchat mobile games are a recent thing that
Snap introduced a few weeks ago
, but if you're not familiar with the new feature, here is a quick rundown. Starting last month, Snapchat users can play together with their friends three mobile games directly within the app without having to install anything.
These three games
– Snake Squad, Zombie Rescue Squad, and Bitmoji Party, are available on both Android and iOS platforms. Today, a fourth title for the Snap Games feature has been released – Tiny Royale.
Developed by Zynga, Tiny Royale is a battle royale game, exclusively available on Snap's real-time multiplayer gaming platform. A top-down multiplayer shooter at its core, Tiny Royale promises to reinvent the battle royale experience for the Snapchat platform.
The game allows players to choose custom characters and team up with friends or battle solo in short bursts of two-minute rounds. Zynga confirmed that up to 30 players will be able to battle at a time, forming squads of up to four friends.
Players will be able to unlock new characters and collect weapons and health packs while the map shrinks during the match until only one player, or team, remains. During matches, players can communicate with their friends through both text and voice-based Chat features.
Furthermore, Zynga announced that hardcore Tiny Royale players will be given the chance to compete in the Tiny Royale Leagues, a ranked matchmaking feature that the developer plans to launch this summer.