Should Nokia switch to Android?
99+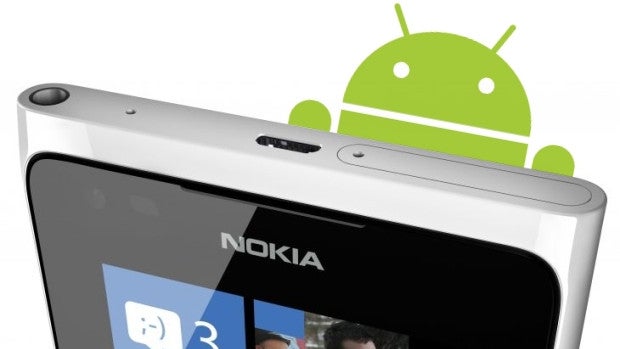 Profitable with Windows Phone
Hooray,
Nokia is profitable again
! After a long and painful transitional period, the ex-largest cell phone manufacturer has finally swung back to profitability during the beloved holiday season (Q4). Understandably, the profit isn't that big - it's $585 million, but at least it's a start.
Nokia managed to achieve this result thanks to a solid line-up of devices running the Windows Phone 8 operating system, including the
Lumia 820
and the flagship
Lumia 920
. The Lumia 920 in particular is an especially fancy device, because it features a number of interesting new technologies that managed to spark the interest of consumers. Probably the most notable innovation inside the Lumia 920 is its 8MP PureView camera, which has made it possible for Nokia engineers to avoid designing a fat, bulky device like the
808 PureView
, while at the same time allowing consumers to enjoy wonderful photo-taking capabilities.
And now we reach the interesting part. All Lumia phones run Windows Phone. Microsoft's mobile operating system is having a very tough time getting off the ground, and some are even questioning its ability to achieve its first big goal - to become the third-largest mobile OS in the world, in terms of market share. If you ask us, Windows Phone 8 does a lot of things right, but it just lacks the wow-factor. The Live Tiles, although not really bad, aren't something incredible, and actually look like downgraded widgets. As a matter of fact, they are not only much simpler, but often lack the functionality found with some of Android's widgets, for example. You can't turn on and off various settings with a Live Tile, you cannot read the latest news and you can't get a nice preview of the new content that's just made its way into the application store.
One of the best ways to hide a weakness is to present it as a great strength
Just see what Microsoft is doing: the Windows Phone platform is very weak when it comes to personalization options. You can't even assign a wallpaper! So, what Microsoft attempts to do is to convince us just how greatly personalizable WP is. "
It's not a phone for all of us, but a phone for each of us!
" says Microsoft's marketing message. "
This is Jessica's Windows Phone; and this here is Steve's Windows Phone.
" If you've watched a WP presentation, you'd know that Microsoft desperately tries to convince us that WP doesn't have the slightest problem in terms of personalization... in fact, it's great for personalization! Of course, that is all bollocks - customizing the arrangement of the Live Tiles might be OK as far as making your important people more visible, but when it comes to reflecting your personal lifestyle, or being flexible, or tweaking the visuals to make them more pleasing for you, the Live Tile paradigm is helpless.
Many have suggested that Nokia should have chosen Android as its main smartphone platform since day one. Many of those people are more or less right to think so, because Windows Phone is still considered a gamble. Well, if Microsoft continues to pour money it may eventually grab a significant share, but at the current time, it's normal to see Android as the more sustainable model. Today's news of Nokia earning actual money, however, may be seen as a sign that Windows Phone is slowly starting to come into its own.
With all that in mind, today we'd like to ask you: Should Nokia switch to Android? Should it switch to Android now that there's finally a glimmer of hope? Now that we finally have a proof that Stephen Elop's strategy may work? Let's see what you think about this, considering the news that Nokia has finally managed to turn a profit.