Foxconn buys Sharp for $6.2 billion
47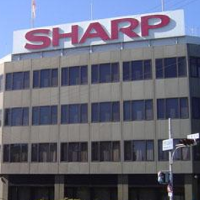 The board of Sharp has reportedly agreed to be acquired by contract manufacturer Foxconn for $6.2 billion. The latter is the company that takes components from around the world, and assembles them into the product you know as the Apple iPhone. The company also manufacturers many other products for a list made up of some of the biggest names in consumer electronics.
Rumors that Foxconn would make a play for Sharp
started last month with speculation about a $5.3 billion transaction
. Sharp also was supposedly being looked at by government-run fund Innovation Network Corp. of Japan. The fund was thought to have put together a $2.5 billion bid for Sharp that would have added a $2.67 billion cash infusion, and a $1.78 billion line of credit.
As one of Apple's main suppliers of iPhone displays, Sharp's purchase by Foxconn would give the manufacturer easy access to one of the parts it needs to have in stock while manufacturing the Apple iPhone.
We expect that full details about the acquisition, including an estimated closing date, will be announced in the days ahead.
source:
Nikkei
via
Gizmodo