Scores for the unreleased HTC Shooter/EVO 3D creep up on benchmark websites, nothing spectacular
10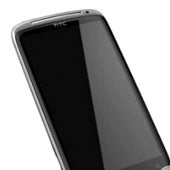 Being one of the first phones with a
1.2GHz
dual-core Snapdragon CPU, one would think that the
HTC Shooter
will
blast the benchmark tests
, as its brethren with the dual-core Tegra 2 or OMAP4 chipsets did. Not so fast, said the snail. A few scores have surfaced on websites of popular synthetic benchmark software, which reveal pretty slow performance of the dual-core Snapdragon, compared to the others.
Just a reminder, the HTC Shooter might be Sprint's rumored HTC EVO 3D, and it also mirrors the specs of the leaked HTC Pyramid for T-Mobile, so with dual-core 1.2GHz Snapdragon, qHD 540x960 display, and, eventually, 3D capabilities, the benchmarks will be playing second fiddle to the phone's other virtues. Plus, it should launch with Android 2.3.3 Gingerbread out of the gate.
Smartbench is a relatively new test, which accounts for multiple cores, and the performance results there are as follows:
GLBenchmark 2.0 measures the GPU productivity, and the Adreno 220 graphics subsystem in the HTC Shooter comes on par with Tegra 2, giving it up only to the OMAP4 chipset on the
LG Optimus 3D
:
Of course, these are just pre-production tests that software engineers and testers sometimes do when they are tweaking prototypes, and they stay in the benchmarks' databases. We wouldn't trust these results with that huge difference, not on a prototype, and will wait for the final unit before we pass any judgment.
On a different note, Qualcomm's custom-made Scorpion core, which is loosely based on ARM's Cortex-A8 architecture, has been around since the first 1GHz Snapdragon, and the other dual-core phones are based on Cortex-A9, which is optimized for multiple core performance, so there might be some merit to the general productivity results, despite the 20% higher clock speed. The lag in the GPU tests is more puzzling, though, and again makes us pause and wait for a final unit before we do any ranking.

You can read more about the dual-core chipsets in our editorials
here
and
here
.
We will be at
Sprint's event
at CTIA 2011 live, and will make sure to give you some hands-on time with the device, and solve the performance puzzle.
source:
AndroidAndMe