Will the HTC Shooter be launched as the EVO 3D for Sprint?
18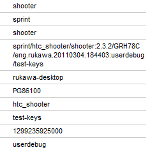 A previously unknown and unheard of device, the HTC Shooter, ran through a benchmark test on GLBenchmark and from that single test, we are able to know some of the specs of this phone. The HTC Shooter (PG86100) will feature a display of unknown size, but with a qHD resolution (Why not? All of the cool phones are doing it these days). The Shooter should have some potent bullets-namely a 1.2GHz Snapdragon MSM8660 dual-core processor and Android 2.3.2 under the hood.
The Shooter could be revealed to be the HTC EVO 3D at next week's CTIA. No matter what you call this phone, it looks to be a fine high-end device for Sprint whose customers lately have been asking for a high-end model to compete with the AT&T ATRIX 4G, the Motorola Droid Bionic and the T-Mobile G2X. It seems that the glow from the HTC EVO 4G and the Samsung Epic 4G has worn off.
source:
GLBenchmark
via
AndroidGuys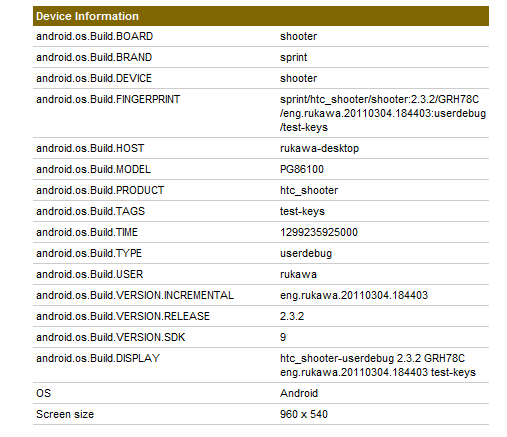 The HTC Shooter could be the EVO 3D heading for Sprint