Samsung's latest Android 6.0 Marshmallow update schedule leaks: Note 5 in December, S6 in January, S4 is a no-go
47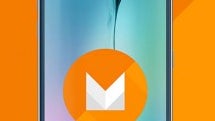 First off, the
Note 5
's update is imminent, as you can see in the table, which is corroborated by the
system dump
and
Marshmallow-ed TouchWiz
that are already making the rounds here and there. The last edition of the roadmap listed
Galaxy S6 edge+
for update in December, in sync with the Note 5's schedule, but this has now been moved to January.
The
Galaxy S6
and
S6 edge
remain in the January queue, while the
Note 4
and
Note Edge
are due in February, like before. The similarities between the two roadmap versions stop here, though, as the
Galaxy S5
, which was listed as awaiting approval last time, is now due to get Marshmallow in April. The
Galaxy A8
also used to be in the pending queue, and now it has been all set for March.
Our latest list is fleshed out with many more Samsung handsets and tablets now, too, but, unfortunately, the oldie
Note 3
and
Galaxy S4
are a no-go. Almost all of the A, E and J-series (save for the
Galaxy J1
), however, are now in the queue, scheduled for the next Marshmallow rollout phase by Samsung. Of course, as with all internal projects, the schedule will be in flux and phones can be added later, or updates pulled forward, but it seems that by mid-spring most Samsung gear should be already on Marshmallow.
Thanks for the tip!