Samsung's Nexus Prime tipped again today, this time a PowerVR GPU gets in the mix
88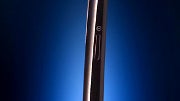 The conflicting leaks about the upcoming Nexus Prime handset made by Samsung are starting to look borderline hype-generating deliberate. After we got a rumor earlier today
about a 5MP camera and TI OMAP system chip
, now we get a different story from the guys that were
sent an actual picture of the device showing the HD screen resolution
, that was posted on the same day that Apple was to announce the new iPhone 4S - by accident, we know.
Our hearts stay with this latest leak, though, allegedly coming from a guy inside Google, and not only because the first source broke a nutty story the other day
about Sprint getting an iPhone 5 exclusively
. It's rather since the latest rumor brings back to the Nexus Prime the beloved dual-core 1.5GHz processor (vs 1.2GHz in the earlier claim today), the 8MP camera with improved sensor (vs 5MP), 2050mAh battery (vs 1750mAh), and on top of that injects a new spec piece - the guy had tipped
it will have an Imagination Technologies GPU
.
Just a refresher - Imagination Technologies' PowerVR family of mobile graphics subsystems are the best ones on the market, and powered last year's finest - the Samsung Galaxy S and the iPhone 4, then Samsung split ways and went with ARM's default Mali-400 GPU for Exynos, while Apple went ahead and put the new PowerVR SGX543 MP2 GPU in the A5 chip of the iPhone 4S and the iPad 2. If the Nexus Prime indeed has such GPU back in a Samsung handset, then the only thing left to worry us is that these specs are too good to be true.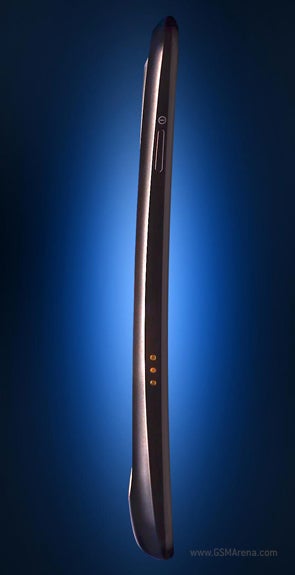 Moreover, the latest rumor pegs the Samsung-made beast to have an LTE radio again, but also sport that
globetrotting GSM/CDMA chip that the iPhone 4S boasts
. Now our head is spinning here. The thing is that, as far as we know, while a
second generation 1.5GHz Samsung Exynos 4212 chip
, and a combined slim and low-power LTE/GSM/CDMA baseband radios like Qualcomm's MDM8615 do exist, and are sampling with customers, they are supposed to go into handsets next year, not in something we'll see next week.
Moreover, TI OMAP4460 has a PowerVR SGX540 GPU inside, and clocks in at 1.5GHz dual-core officially, which makes it a prime candidate for the latest leak, which, however, says "Samsung's own chipset". So, unless Samsung has quickly sampled Exynos 4212 for itself and it is with PowerVR graphics (unlikely, as it probably has Mali-T604), we'd have to call bonkers on the Exynos/PowerVR alleged combo, which leaves us TI again.
Actually TI says "up to 1.5GHz" for the OMAP4460, so it might be clocked at 1.2GHz in one case (with the smaller battery), and at its 1.5GHz maximum in another, which takes care of the PowerVR GPU tidbit and the LTE part, since a TI chip has already been paired with an LTE modem in the Motorola DROID Bionic, for instance.
What could split the Gordian knot here is if there are actually two versions with different clock frequencies, baseband radios and cameras in the same shell and with the same 4.6" HD Super AMOLED display - all the while
one of them could be exclusive for Verizon
, as rumored. And that chassis seems to be the kicker, with thin metal frame, curved HD screen and buttonless front - give us that, and we won't really be worried what combination (s) of dual-core SoC and baseband radio Samsung has used, the chips are all more than fast enough for any app thrown at them so far.