Samsung's CEOs suffer a drop in income over 2015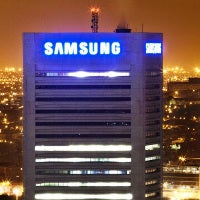 This year, Samsung drastically changed the way it builds its smartphones — inside and out, software and hardware. There was a reason for the sudden U-turn, of course, and that was the fact that the company's 2014 flagship and probably a big part of its midrangers weren't doing too good. For 2015, Sammy focused on building better-looking handsets with simplified user interface, and tightening the overall portfolio for the benefit of build quality. It also seems there is no morale lost in Samsung's lines, as CEO Kwon Oh-hyun said that the company understands its mistakes from the past, but is confident it will once again become
an innovator, instead of a follower
in the smartphone market.
It seems the new strategies are working, as signs of recovery can be seen in
reports and forecasts
, but it is apparent that Sammy just isn't selling as much as it would like yet. Earlier reports suggested tha the company is expected to
order less high-end smartphone and tablet components
in Q1 2016, and now, The Korea Herald posted information, which shows how the salaries of Samsung Electronics three co-CEOs have dropped this year, when compared to 2014.
Over the first 9 months of 2015, vice chairman Oh-Hyun Kwon received a salary of $3.25 million, including $1.9 million in bonus. That's down from $5.3 million he received by this time last year. CEO of the consumer electronics business division Boo-Keun Yoon received $2 million, down from $3 million a year ago. Mobile business CEO Jong-Kyun Shin took the biggest hit, as his salary fell from $10.2 million to $1.95 million. According to the reports, the salaries remained almost the same, but there was a huge cutback on bonuses and incentives, which resulted in the 30%-80% drop in overall compensations.
Samsung Galaxy Note5 vs Samsung Galaxy S6 edge+