Samsung to go crazy with TouchWiz theming on the Galaxy S6, down to voice tones and status bar color
27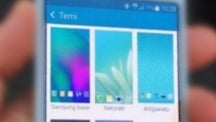 The manufacturer overlay world is thawing towards built-in theming this year, it seems, taking a cue from the Chinese interface takes and third-party launchers. We already saw from the
leaked HTC One M9 videos
that you can change themes, icons, ringtones and so on in Sense 7 out of the box.
There is also a strong speculation that the Galaxy S6 will have an
overhauled TouchWiz
that is allegedly lighter and with less added bloat in the form of Samsung apps and extra features that are of dubious use. It was also said that the new TouchWiz will be sporting the ability to
theme the phone
, just like with the Galaxy A-series before it.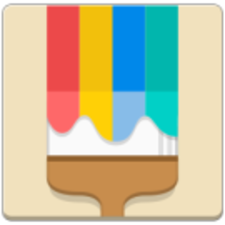 The Theme Center icon
This is indeed true, insiders tipped today, and chimed in with further info on what exactly can be customized in the new TouchWiz. According to the source, in the S6 you can change "
icons, color bar, voice tones, background image and background color in menus
." All in all, everything can be swapped, including the notification bar hue, which so far has been a trademark of third-party apps or ROM mods - not bad at all, what do you think?