Samsung stops security updates for Galaxy J1, Galaxy J3 and Galaxy A3 (2016)
14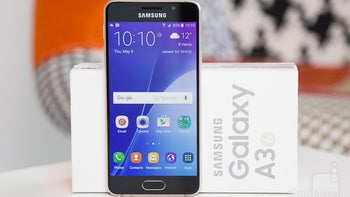 Samsung prides itself for taking security and privacy issues very seriously, which is why it releases monthly and quarterly security updates on selected Android devices. These updates include
patches for Android OS related security issues
released by Google, along with patches for Samsung-specific security issues.
However, these updates won't be coming on a phone for more than a few years after it's been released on the market. Also, Samsung releases security updates for selected devices on a monthly basis, while the rest receive these updates quarterly.
Well, it looks like at least three Samsung smartphones won't be getting security updates any longer, as the South Korean company has just updated the Android security page and completely remove them from the list.
Samsung Galaxy J1
,
Galaxy J3
and
Galaxy A3
, all released two years ago, will not get any new security updates going forward. On the other hand, the new
Samsung Galaxy A8 (2018)
was added to the monthly list, while the
Galaxy A8+ (2018)
,
Galaxy J2 (2018)
and
Galaxy Tab Active2
have been moved to the quarterly list.
Make sure to check Samsung's Android security page every time you purchase a new Samsung device to find out how often it get these important updates.