Samsung snags the top market share for smartphone sales in five regions during Q3
30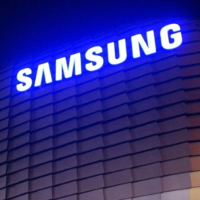 The latest data from Strategy Analytics shows that for the third quarter, Samsung led five different regions in smartphone sales. Of course, the North American region is one that has been led for some time by Apple and the iPhone. The five regions where Samsung was the top smartphone manufacturer last quarter include Western Europe; Asia Pacific; Central and South America; Eastern Europe; and the Middle East and Africa.
Of those five regions, Samsung did the best in the Asia Pacific market where it sold 23.2 million smartphones. In the Middle East and Africa, Samsung accounted for 52.1% of third quarter smartphone sales in that region. In North America, Samsung's 26% share of third quarter smartphone sales trailed the 33% of the market owned by Apple. Samsung rang up 10.5 million units in North American sales during the quarter.
Strategy Analytics says that in the six regions it keeps track of, Samsung overall sold 83.8 million handsets during the three month period. Apple was the runner-up with
the company reporting sales of 48.04 million for the quarter
.
Thanks for the tip!
source:
StrategyAnalytics
via
BusinessKorea