Samsung patent reveals smartphone running Android and Windows at the same time
24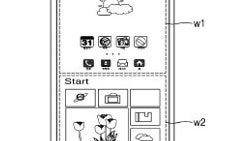 Although Samsung is currently very busy handling the
Galaxy Note 7 recall
, the South Korean company has quite a few plans set in motion.
One such plan has taken the form of a patent licensing that might seem strange for Android and Windows Phone fans alike. It looks like Samsung wants to launch a Galaxy smartphone that will be capable to run both the Android and Windows platforms simultaneously.
While this isn't the first time the South Korean company is trying to bring to the market such a product, we thought that the patent issues that prevented Samsung from launching the Ativ Q tablet back in 2013 discouraged it to come up with such devices again.
However, it appears that Samsung did its homework this time and licensed all the patents the launch of such a device might require, so we will probably see a smartphone version of the Ativ Q tablet in the not so distant future.
We're very curious to see how smooth the transition from Windows to Android and vice-versa will be made. In case you don't know anything about Samsung's first try on a dual-OS device, you might want to read out full
Ativ Q review
published 3 years ago.
It's worth noting that the patent that has been made public recently, but it was filed back in May 2015. We can't tell anything about the prototype's hardware configuration, but the sketches show the seamless cohabitation between TouchWiz UX and Metro-style UI that's been improved by Microsoft in the newest version of the OS.
From what we can tell, if this smartphone will see the light of day, it will be a complex device where you will be able to assign hardware resources to each OS if you have more demanding operations that Android or Windows must handle on their own.