The Galaxy Note 7 recall might cut Samsung's profit by $740 million
61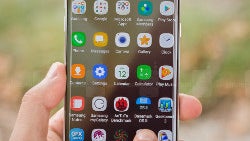 Samsung is definitely going to pay dearly for messing up with the Galaxy Note 7's launch. Last week's official statement confirming the Galaxy Note 7's recall must have been the hardest the smartphone company had to issue in a very long time.
Since this isn't just damaging the company's image,
many analysts were fast to offer their predictions
regarding the costs of such a major recall.
Hwang Min-sung, an analyst at Samsung Securities, offered his view on the cost of the Galaxy Note 7's recall and said he expects Samsung to pay $108.5 million, which includes the replacement process.
This is the amount that Samsung will have to pay to recall and replace all the Galaxy Note 7 phablets that have already been shipped to customers and retailers. However, the spending doesn't stop here since most of the Galaxy Note 7 devices that will be produced in September will be used for the replacement program.
Basically, this means that the Galaxy Note 7 will sell less than previously predicted, so Samsung might end up with just 3 million units sold from 6 million units estimated for Q3 2016.
Due to the manufacture of the replacement units and less sales, Samsung's operating profit could be cut by approximately $360 million. Also, in Q4 2016, the recall program is estimated to cost around $270 million, said the analyst.
According to Hwang, "the recall is a negative factor in the short term but will surely be a wise decision because other alternative measures are unlikely to help Samsung regain confidence from consumers and investors."
So, to sum it up, Samsung's operating profit might be cut by around $740 million by the end of this year, if we are to believe the numbers estimated by Samsung Securities' analyst.