Samsung has just turned 40 Galaxy S5 smartphones into a large Bitcoin mining machine
9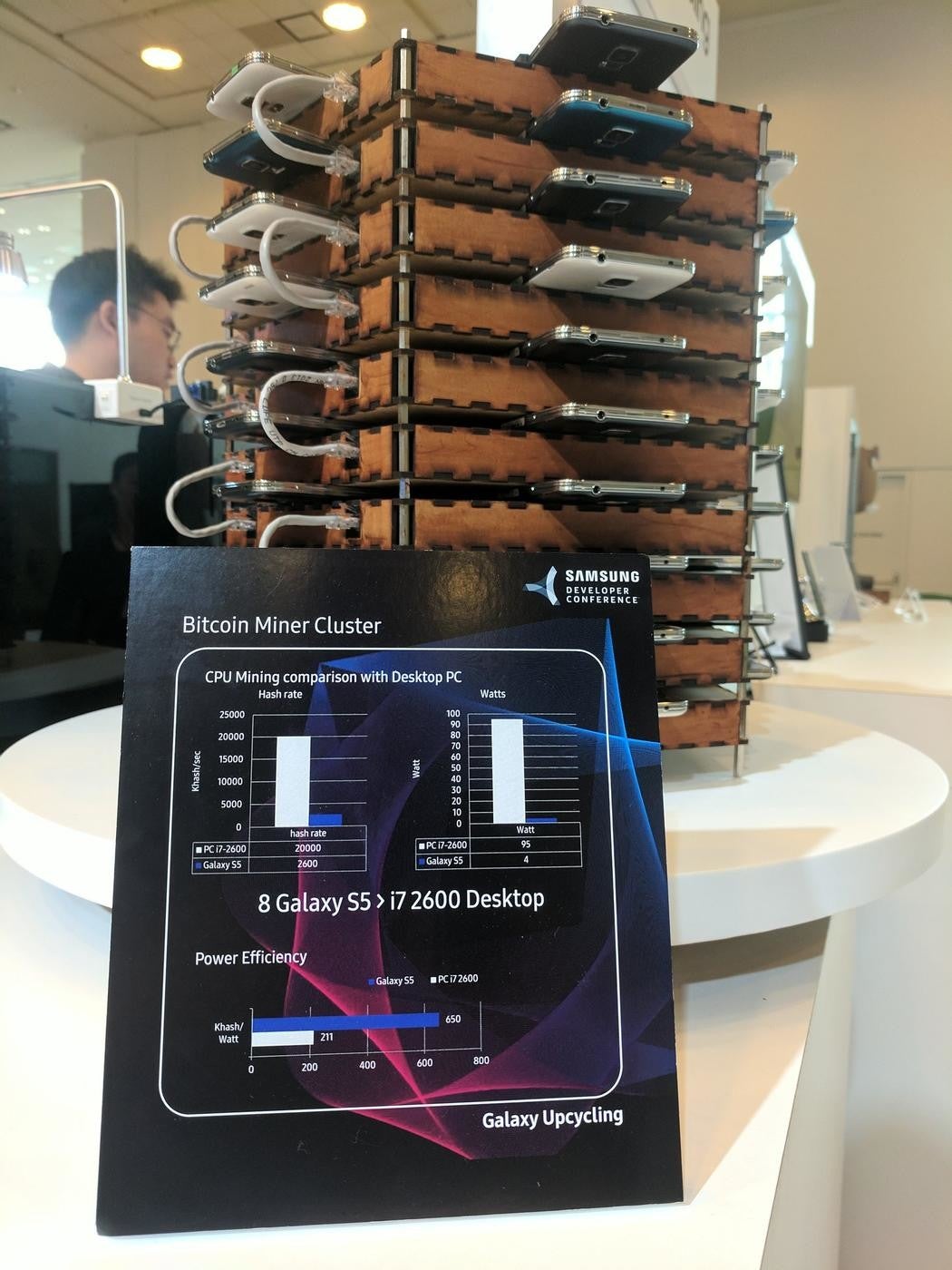 It's no surprise that most smartphones launched these days are more powerful than many computers released several years ago. So, why wouldn't a handful of smartphones be as powerful as one of the modern PCs worth more than $2,000?
Well, it appears that you only need eight old
Samsung Galaxy S5
smartphones to be able to mine Bitcoin the way a desktop computer does. In fact, the smartphones are more power-efficient at Bitcoin mining than a similarly powerful PC, Samsung claims.
As part of its "
Upcycling
" initiative, Samsung has decided to show other smartphone companies that even two-year-old handsets remain useful and can be turned into something new, thus prolonging their life.
For that purpose, Samsung built a Bitcoin mining rig comprising of 40 Galaxy S5 smartphones. The entire mining machine runs on a new operating system specially developed by Samsung for this "green" project.
Besides the Bitcoin mining rig, Samsung also showed a couple of other repurposed smartphones and tablets at its developer's conference in San Francisco. Among them, an old Samsung Galaxy Tab tablet turned into an Ubuntu-running laptop, and a
Galaxy S3
programmed to monitor a fish tank.
So, yes, there seems to be life after death even for old smartphones that have reached their EOL (end of life) status.