Samsung launches the Ultimate Private Mode on select Galaxy smartphones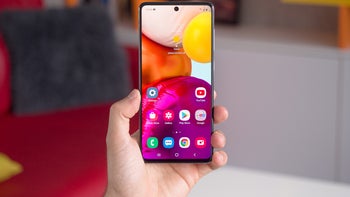 Samsung
is bringing an important set of security features and quality-of-life improvements to a couple of smartphones.
The update is dubbed AltZLife
and is only available on the
Galaxy A51
and A71 smartphones in India. Some of these features will probably be made available on other smartphones as well, but AltZLife in its entirety has been specifically designed for the Indian market.
As the title says, one of the major features included in the update is the so-called "ultimate private mode." It's a neat feature that lets Samsung smartphone users to quickly switch between normal and private mode by simply double-clicking on the power key. But that's not all that the private mode does.
For example, you'll be able to switch from the normal Gallery to a private Gallery on the fly. The same goes for apps like WhatsApp or Messenger where you can switch to private modes with a simple double click. All private versions of these apps are secured by Samsung Knox in the Secure Folder of these phones.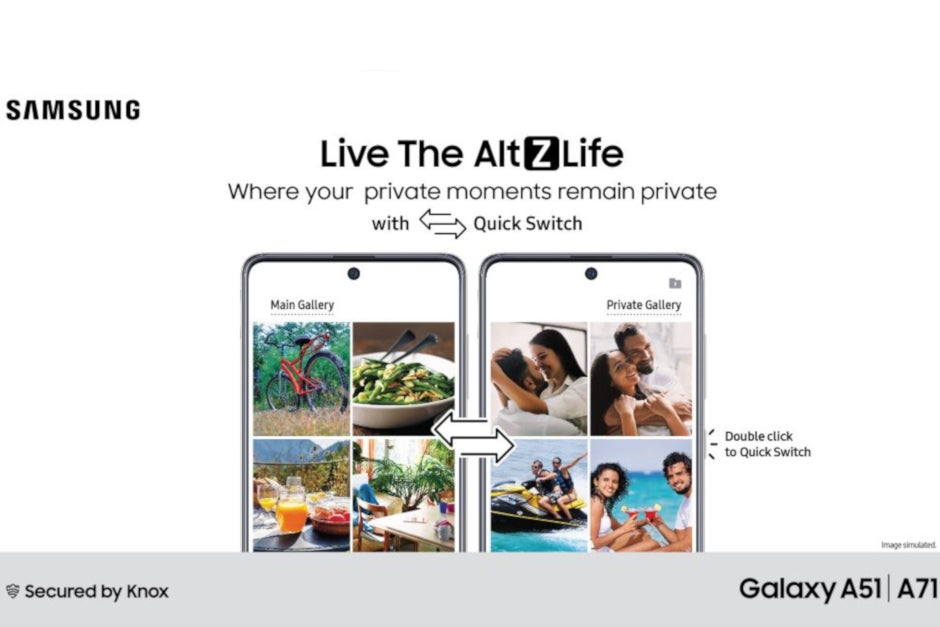 Although users aren't required to authenticate when switching from private to normal mode, when a user double clicks on the power button in normal mode, authentication will be required before entering the private mode of an app.
One other important feature included in the AltZLife update is "content suggestions," an AI-based app inside the Secure Folder. This app automatically suggests users to move private images to the Secure Folder if the user previously selected specific faces or type of images they want to keep private and secure in the gallery. After the initial setup, the AI-based app should start suggesting what images you should send to the Secure Folder.
The AltZLife update for
Samsung Galaxy A71
and Galaxy A51 is already available for download in India, so if you own either of the two smartphones, you can certainly give it a go.