Samsung Galaxy S9 could be my perfect phone of 2018, if...
99+
This article may contain personal views and opinion from the author.
https://www.phonearena.com/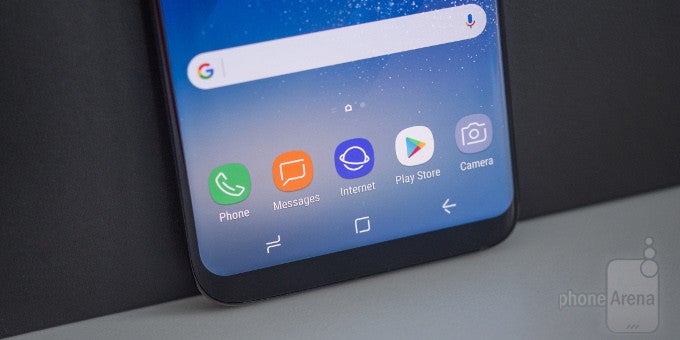 The Samsung Galaxy S9 is coming soon. Not as soon as we'd like, but rumors say that it will be unveiled in the first months of 2018, a bit earlier than previous Galaxies, and we have plenty of reasons to believe it will be
exciting
. Here are a few: it is expected to have Samsung's latest Super AMOLED screen, an even better display than one of the best screens ever made with the S8, it is said to improve an already great camera and it will be the first Samsung flagship with Android 8 Oreo on board.
Despite all the excitement, I have been using the Galaxy S8 for a while, and found exactly 10 things that I would like to see fixed or improved in the Galaxy S9.
These are not requirements for faster processor, more RAM or specs: these are all about making the daily experience with the phone better. Some of them come from wishing more from the current S8 and some come from my experience with other phones that have shown me that things could be done better. The competition has indeed stepped its game up and the stakes are high. If Samsung fixes all these things, though, the Galaxy S9 could well become my
perfect
phone of 2018.
10 things I wish Samsung improves in Galaxy S9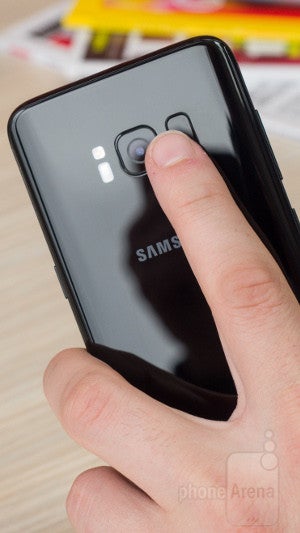 The strange fingerprint position was the biggest criticism against the Galaxy S8
1.
Fingerprint scanner position
: the most annoying issue with the S8 is one that you bump against many times every day: the uncomfortable position of the fingerprint scanner. Everyone is ranting about this and for a good reason, as the fingerprint area is too small and awkwardly placed. Early leaks suggest that Samsung has listened and picture the S9 with a fingerprint scanner below the rear camera, within much easier reach.
2.
Less stutter, smoother performance
in Samsung Experience: despite modern ultra-fast processors, Samsung Experience remains slightly stuttery. Yes, it's not a dealbreaker and you do get used to it in a strange way, but also - yes, you do notice it when you pick up another phone like an iPhone, Pixel or heck, even a OnePlus for comparison. Samsung's Experience interface is either too heavy or too clunky in terms of code, and we wish it was optimized and running smoother, at a constant 60fps rate.
3.
Better loudspeaker
: not everyone listens to music on their phone - the quality cannot match that of a set of proper speakers or headphones - but some do. I know I do it because of necessity. Either playing a cool new track to friends outdoors, listening to rap music as I shower, or just playing a YouTube video, I have come to appreciate good loudspeaker quality. And the Galaxy S8 loudspeaker quality is... mediocre. Newer phones like the iPhone 8, Pixel 2 series and even the OnePlus 5T have much better sounding loudspeaker, and most of them are still water-proof.
4.
Project Treble support
for faster Android updates: this is important. Having the latest software on your phone is just cool, it makes you feel up-to-date, it makes you love your phone despite its age, but the Galaxy S8 is still stuck on Android 7 Nougat, months after Pixel phones got Android 8 Oreo. Samsung is not slower than other Android phone makers, they are all slow, and that is the problem. With the new Project Treble, Google promises Android updates will happen much quicker and we have our fingers crossed that the S9 will support it.
5.
Portrait camera mode
: the Pixel 2 showed you don't need a secondary camera in order to have portrait mode on your phone. So even though rumors say that Samsung will launch the S8 with just one camera, we hope to see Portrait mode in the camera. And no, the slow and clunky Selective Focus mode that we currently have on the S8 is definitely not fast or good enough.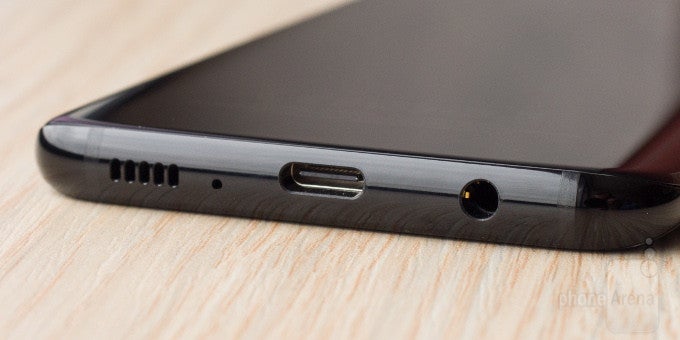 Headphone jack, please
6.
Keep the headphone jack, please
: wireless headphones are the future, we all agree on that. What not everybody agrees with, though, is paying $200 for a set of decent wireless headphones, or having to face the issue of dead battery on headphones when you need them. That's why we want the headphone jack to stay, even if that means we don't get an hour or two of extra battery life.
7.
Better wallpapers
: I know, it's a small thing, but the stock wallpapers on the S8 appeared a bit low-res, the selection was scant and they were just
not perfect
. And I am a sucker for great wallpapers. While you can use a ton of third-party apps to get some great wall art on your Galaxy, we wish Samsung stepped up its game with some great stock ones.
8.
Let us customize the Bixby button
: reason is that Bixby is... not very useful or good at all. Why have a button dedicated to a function barely anyone uses? We would much rather prefer having a useful mute switch, or just the ability to customize that button to do something else, maybe launch the Google Assistant instead or do something custom that everyone could decide on.
9.
Let us, enthusiasts, edit 4K videos
: iMovie-like software is sorely missing on Android and the built-in Samsung video software only supports full editing of 1080p video. That's a shame because the quality of 4K footage is noticeably better and more detailed.
10.
More on-board storage, please
: Samsung currently sells its phones in only one model with 64GB of storage. We're grateful we have the microSD card option for memory expansion, but for power users it might be a good idea to have a 'pro' version of sorts, with more fast, native storage.
Conclusion
Samsung does not need to do a ton in order for the Galaxy S9 to be successful. It already has a great foundation with the S8. But putting that extra polish on a successful product could make it truly great and put it in a special place not just on store shelves, but in users' hearts.
What are your wishes for the Samsung Galaxy S9?
We look forward to hearing from you in the comments. Meanwhile, you can always check our round-up of Samsung Galaxy S9 rumors to get up-to-date with what Samsung's next big thing could look like.