Samsung Galaxy S8+ to outsell the Galaxy S8
9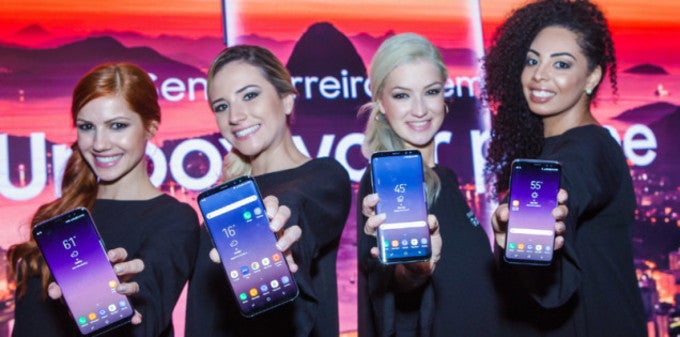 According to a new report, Samsung's
Galaxy S8+
will sell better than the company's smaller flagship - the
Galaxy S8
.
Yuanta Securities Korea Co. predicts that the annual sales of the two Galaxy S8 handsets will reach about 50.4 million units, with the larger 6.2-inch version taking up
53.9% or around 27.1 million units
.
Industry watchers claim that users prefer smartphones with larger screens, as they offer a superior experience for mobile gaming and multimedia content. This has been the case with Samsung's flagships for the last couple of years - the edge variants of the
Galaxy S6
and
Galaxy S7
were more popular with consumers due to their larger displays.
While it's hard to argue with these facts, we do have a suspicion that the smaller 2017 flagship could turn out to be the more popular choice on a global scale.
The smaller Galaxy S6 and S7 models did not have curved screens, while this year's S8 does. A 5.8-inch display diagonal should be more than enough for most people, and pretty much anyone who has had the chance to play around with the two devices will agree that the Galaxy S8 is just more comfortable to hold and use. Furthermore, the higher sales of the Galaxy S8+ in Asia could be attributed to the fact that Samsung is offering an exclusive
S8+ version with 6GB RAM and 128GB
internal memory plus a free DeX docking station for anyone who pre-ordered it.
Which S8 variant do you prefer? Did you get the chance to try out both models? Let us know in the comments!