Samsung Galaxy S8 to come with futuristic all-screen bezel-less display, but no dual camera planned
29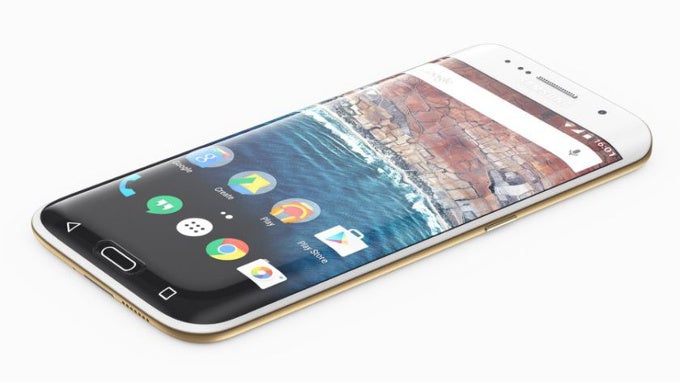 The
Samsung Galaxy S8
will feature a futuristic new design with an all-screen nearly bezel-less display, but there will be no dual camera, according to inside sources speaking for Bloomberg.
The Galaxy S8, one of the
most anticipated phones of 2017
, is said to be the first high-end Samsung that will come without the physical home key, a signature feature of the series. Instead, it will use a virtual home button placed behind the screen glass in the lower part of the phone.
It is the futuristic new display that will draw all eyes, though: a design expected to be similar to what we saw earlier in a limited-edition Xiaomi Mi Mix phone from China, the new technology will allow Samsung to minimize the bezel while having the display dominate most of the front of the phone.
Samsung is also planning to have similar screen sizes in the Galaxy S8 as in previous Galaxy phones: a more compact, 5.1-inch version and a larger, 5.5-inch model. Those may end up referring to the physical size of the phones rather than screen diagonals per se. Both models will use curved, wrap-around displays, and there will be no flat-screen versions.
Samsung will also bring an all-new voice assistant with the Galaxy S8. It has previously acquired artificial intelligence company Viv, founded by developers who have worked on Apple's Siri, and the new voice assistant might integrate their work. The new assistant is said to use voice commands to send text messages, make calls and schedule appointments.
We have also previously heard from other sources that Samsung will also kill the headphone jack in the Galaxy S8, but this latest report does not comment on the headphone jack.
The initial plan seems to have been to release the phones in March, but after the Note 7 battery explosion fiasco, Samsung has implemented tougher battery testing standards that might delay the Galaxy S8's release to April. The safety of the device is said to be a top priority, but users this time will certainly be more wary of such issues and will buy with caution, after being reassured that the phones are safe.