Introduction
Ah, it's always fun when we have the chance of putting up a comparison between rivals, and when we're looking at the wireless landscape that's been shaped in the first half of the year, there's one particular rivalry that quickly sticks out - the one between
Samsung's Galaxy S5
, and
HTC's One (M8)
. Now, you may be wondering what this is all about, since we already have an in-depth comparison featuring the two super-phones. Well, here's the thing – we came up with this idea of a user comparison! In other words, you, the readers, will be the ones determining the winner.
However, this will be more than a simple, two-option poll. We'll go through all the important components of these smartphones, and you'll be given the chance to vote for whoever you think deserves to win in the given category. Needless to say, this confrontation will be way more intriguing if one doesn't just vote for their favorite in all categories, but really gives credit to the one that deserves it. For the purpose, we'll refrain from making our own comments or opinions, and will stick with more neutral, descriptive texts.
With all that said, let's proceed to our first stop, which will be the design department!
Design
HTC and Samsung have stayed true to their signature design principles with the One (M8) and GS5. HTC's creation features an all-metal body that relies on looks to capture the hearts and minds of users. On the flip side, though, the plastic build of the Galaxy S5 is easier to grip, because it's not as slipper as metal. With its latest flagship, Samsung has also gone for a new back-side pattern, which adds a bit of charm to the otherwise generic design. In terms of size, the One (M8) is slightly taller, but also a bit narrower than its opponent. On the other hand, the Galaxy S5 is the lighter and thinner handset.
In the poll below, you can vote for whichever design you find better. That's how we'll see which is the overall more preferred handset in respect to design!
sort by
Galaxy S5 vs One (M8): Which design is better?

Samsung Galaxy S5 18.56%

(418 votes)

(418 votes)

HTC One (M8) 81.44%

(1834 votes)

(1834 votes)
2252 votes
Display
There are some major differences with regards to the display technologies used by the S5 and M8. The One (M8) features a 5" 1080p screen, while the GS5 has an ever so slightly bigger, 5.1" 1080p one. However, the major difference is found in the underlying tech – for the M8, that's IPS LCD, whereas for the S5, it's Super AMOLED. Needless to say, both are lookers, but the One (M8) exhibits more natural, down-to-earth colors, as opposed to the Galaxy S5's oversaturated and largely inaccurate display. However, the thing is that the S5's visuals tend to be pretty attractive to many users out there, so this is far from a one-sided battle... Check out the display benchmarks we've made with both phones and decide which one you'd enjoy more!
Display measurements and quality
sort by
Galaxy S5 vs One (M8): Which display is better?

HTC One (M8) 55.42%

(1140 votes)

(1140 votes)

Samsung Galaxy S5 44.58%

(917 votes)

(917 votes)
2057 votes
Interface and functionality
Is there any doubt that these handsets are as different in terms of software as they are when it comes to hardware? Well, there shouldn't be! Samsung's champion has the latest version of TouchWiz – an incredibly feature-rich, yet somewhat cluttered user experience. Meanwhile, the One (M8) sticks with a way cleaner and leaner interface – Sense. This means that the One lacks many software features present in the S5, but then again, those are mostly things that could appeal to a limited audience.
Whether because of the extra software bulk or something else, but the Galaxy S5 tends to experience some lag issues that are rarely observed with the One (M8). Both phones are powered by almost identical hardware configurations. The processor of the S5 is clocked a tad higher, but that doesn't seem to be helping it much.
Check out the screenshots for a refresher on what these user experiences look like, and choose the one that you like more in the following poll!
sort by
Galaxy S5 vs One (M8): Which user experience is better?

Samsung Galaxy S5 27.62%

(553 votes)

(553 votes)

HTC One (M8) 72.38%

(1449 votes)

(1449 votes)
2002 votes
Ah, isn't the camera one of the most important aspects of today's smartphones? We'd wager that it is! That's why these companies are trying so hard to come up with their own unique solutions to lure customers with. For HTC, those efforts culminate with the 4-megapixel UltraPixel camera, while Samsung's approach involves a high-resolution, 16-megapixel sensor. Meanwhile, the camera applications the handsets feature are in line with the general design principles in place with the rest of their software implementations, meaning that the Galaxy S5 sports a bunch of alternative shooting modes. Still, since those are more of the niche kind, their lack in the One (M8)'s more streamlined camera app isn't considered such a big deal.
Check out the images captured by both handsets in the following gallery, and vote for your favorite!
Sample Videos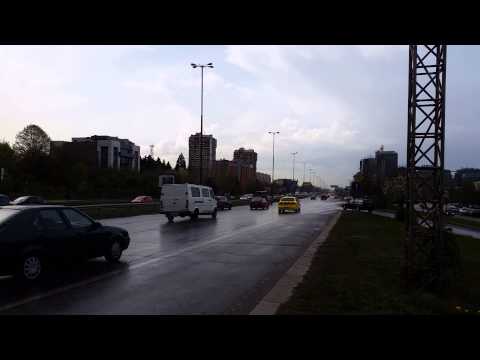 sort by
Galaxy S5 vs One (M8): Which camera is better?

HTC One (M8) 23.79%

(482 votes)

(482 votes)

Samsung Galaxy S5 76.21%

(1544 votes)

(1544 votes)
2026 votes
Conclusion
What a heated face-off, eh? We've gone through all the major components of the smartphones in question, and you've had the chance to vote for the one you think should grab the win in each separate category. We can't wait to see the results, but for this, we'll have to wait for a few days. Voting will be closed on Tuesday, July 8, and we'll analyze
the results
on Wednesday, so stay tuned!