Galaxy S21 colors: which color should you get?
5
We may earn a commission if you make a purchase from the links on this page.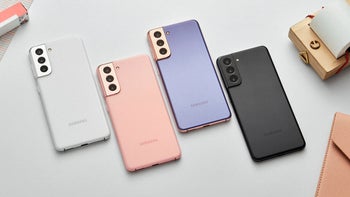 The
Galaxy S21
series is one generation old now but this doesn't mean that it's not worth upgrading to, quite on the contrary. Some people would even argue that getting a Galaxy S21 device is the way to go in 2022, and if you think so too, the next step is to choose your color from the available palette. Here we have curated all the Galaxy S21 colors for your viewing pleasure! Enjoy!
You may also find helpful: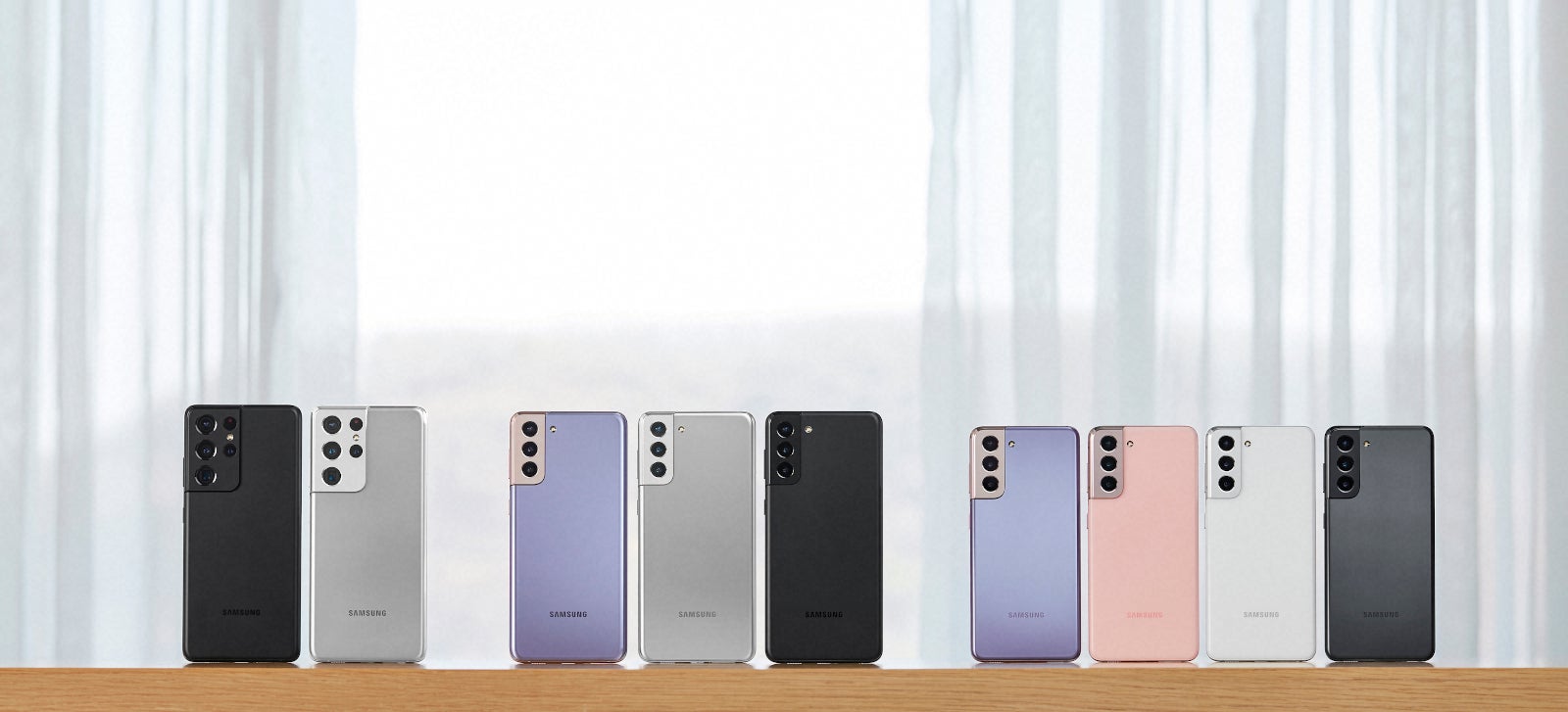 Samsung Galaxy S21 colors
Phantom Violet
Phantom Pink
Phantom White
Phantom Gray

Samsung Galaxy S21+ colors
Phantom Black
Phantom Violet

Phantom Silver
Samsung Galaxy S21 Ultra colors
Phantom Silver
Phantom Black
Let's take a deeper dive into the Galaxy S21 color options, in an attempt to help you choose which Galaxy S21 color you should get. And also, fun fact – those beautiful S21 colors match the ones available for Samsung's newly-announced
Galaxy Buds Pro
, so you can have your new phone match your wireless earbuds perfectly.
Galaxy S21 and S21+ in Phantom Violet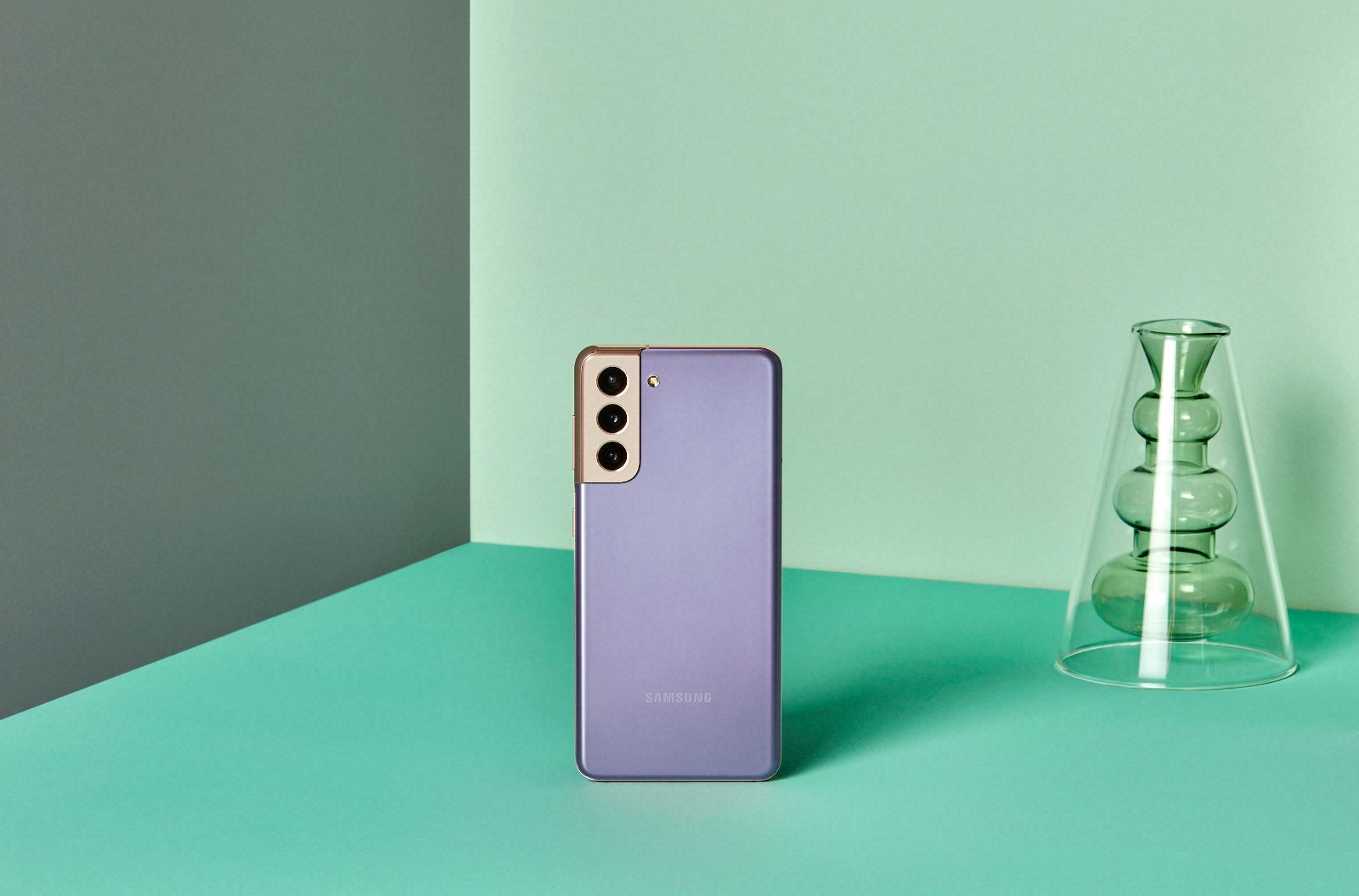 Available for Galaxy S21, S21+
Let's start with what is shaping to be the color of this Galaxy season: Phantom Violet. This color seems to inspire creativeness and boldness. The finish is matte, complemented by a fashionable gold frame. The camera bump is also painted in the same gold color, which underlines the S21's very unique design. Keep in mind that in certain lighting conditions, the gold may appear lighter than in the official photos, more like a silvery gold. This color is available only for the 128GB storage option, for both models. If you like to experiment with your smartphone look and you're not afraid of attracting attention, this color will definitely not disappoint you. In this case, your Galaxy S21 or S21+ will not be just your flagship phone, it will be a statement.
Galaxy S21 in Phantom Pink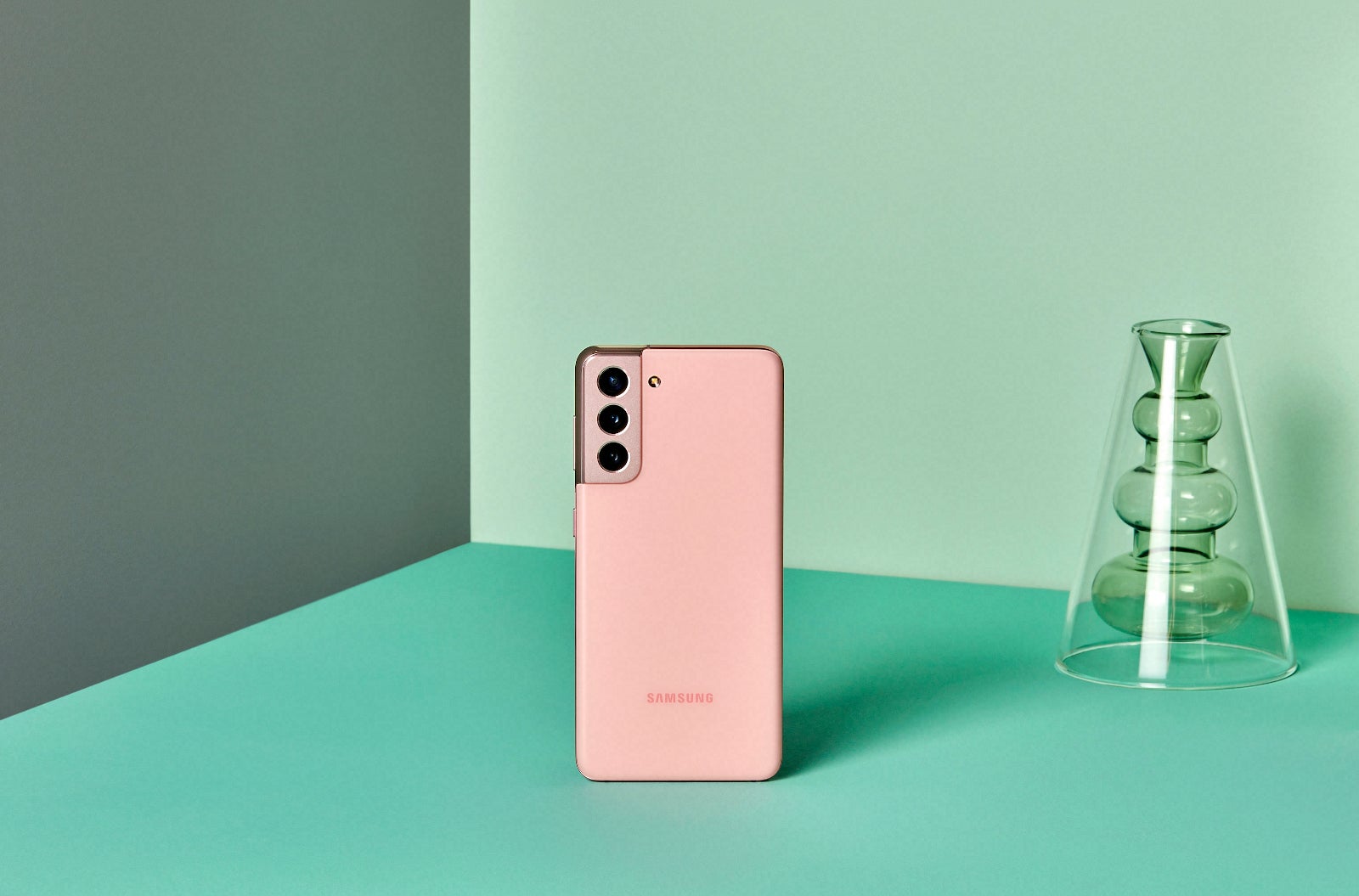 Available for Galaxy S21 only
The Phantom Pink color option has a certain gold-like tint, it's quite a warm color. It makes the Galaxy S21 look fresh, vibrant, and at the same time premium. If you like to be daring and stylish, you may like to have a Galaxy S21 in Phantom Pink. The frame is tinted in a complementing pink-gold hue. With this color option, the camera bump does not stand out as much as in the Phantom Violet option. This option is again available only for the 128GB Galaxy S21.
Galaxy S21 in Phantom White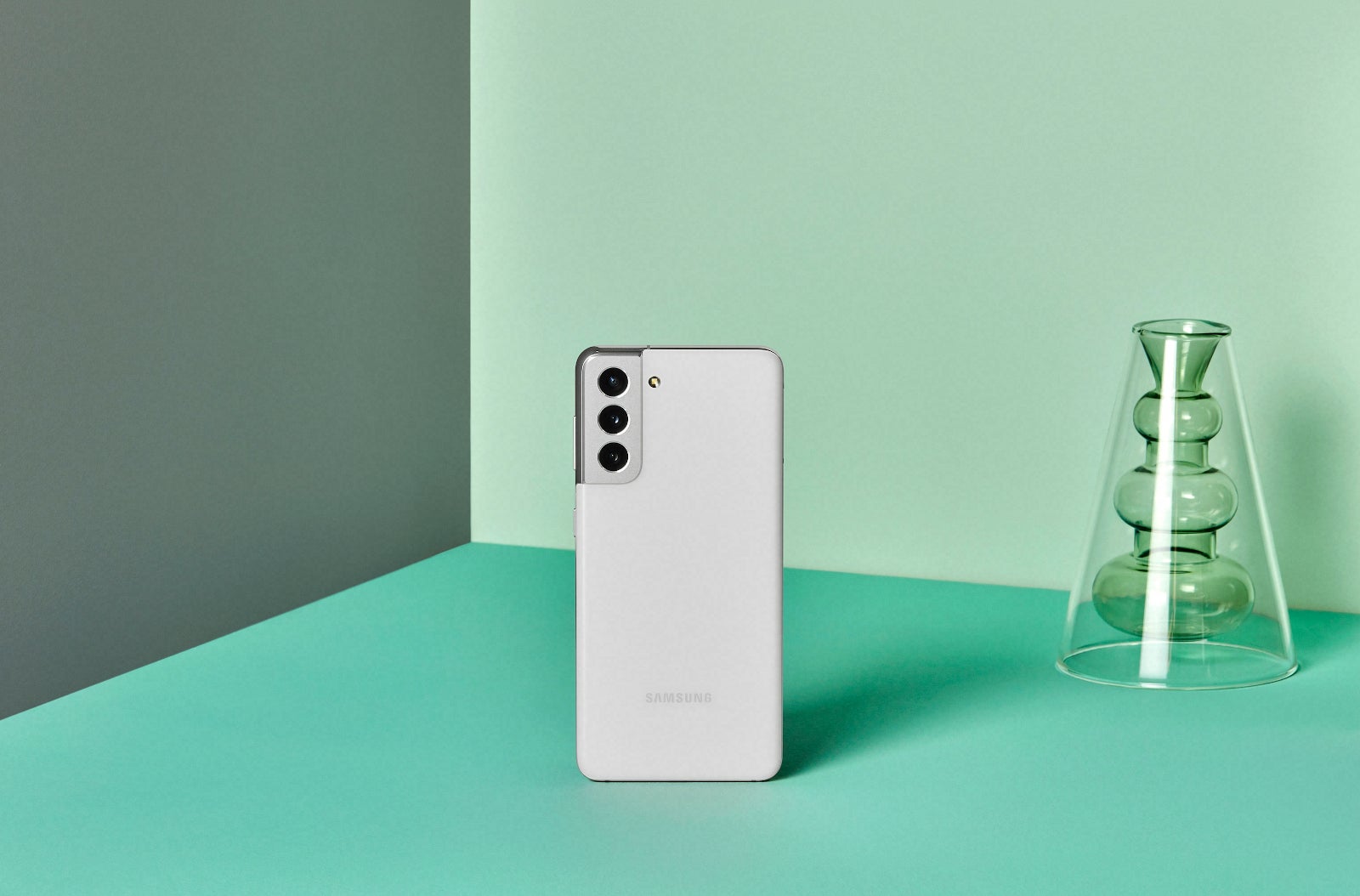 Available for Galaxy S21 only
The Phantom White color radiates simplicity and minimalism. It offers the same premium look, but less dramatic or bold in comparison to the two previous options. The Phantom White color is again available only for the 128GB Galaxy S21. The silver frame blends quite well with the matte white back, and offers a fresh and youthful look, while at the same time conserves a minimalistic appearance. If you prefer your style to be simple and elegant, or you want your phone to go well with everything, this is the choice for you.
Galaxy S21+ and S21 Ultra in Phantom Silver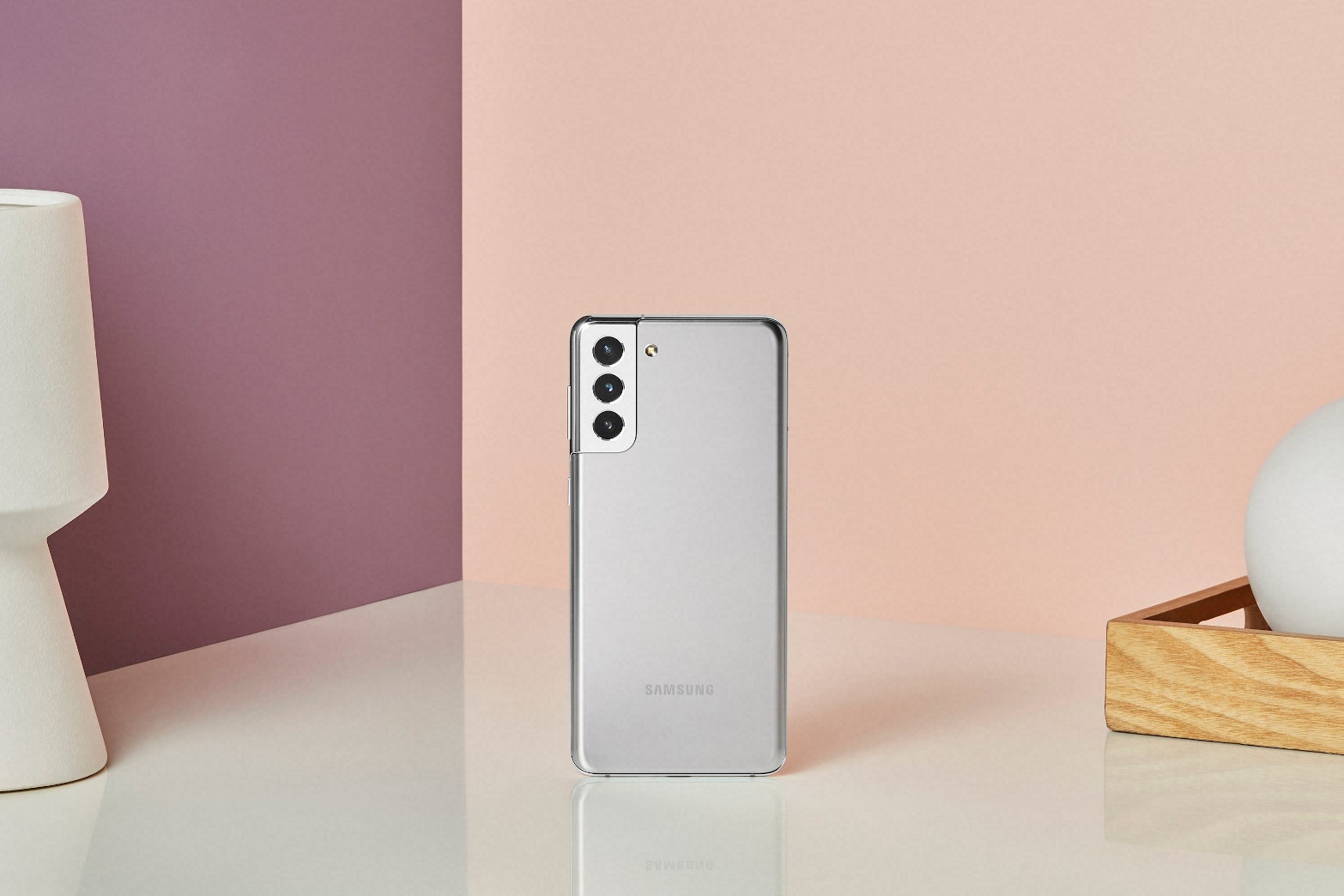 Available for Galaxy S21+ and S21 Ultra
The Phantom Silver is not a boring option, despite what one might expect from a simple silver option. The finish is again matte, stylishly complementing the silver frame and camera bump. On top of that, the paint has a slightly bluish tint to it, visible in some lighting conditions. Here again, the color option is quite subdued, but at the same time, it looks trendy, fresh, and stylish. You might like it if you want a touch of interesting color to your phone, but you still don't want to go all the way into Violet.
Galaxy S21+ and S21 Ultra in Phantom Black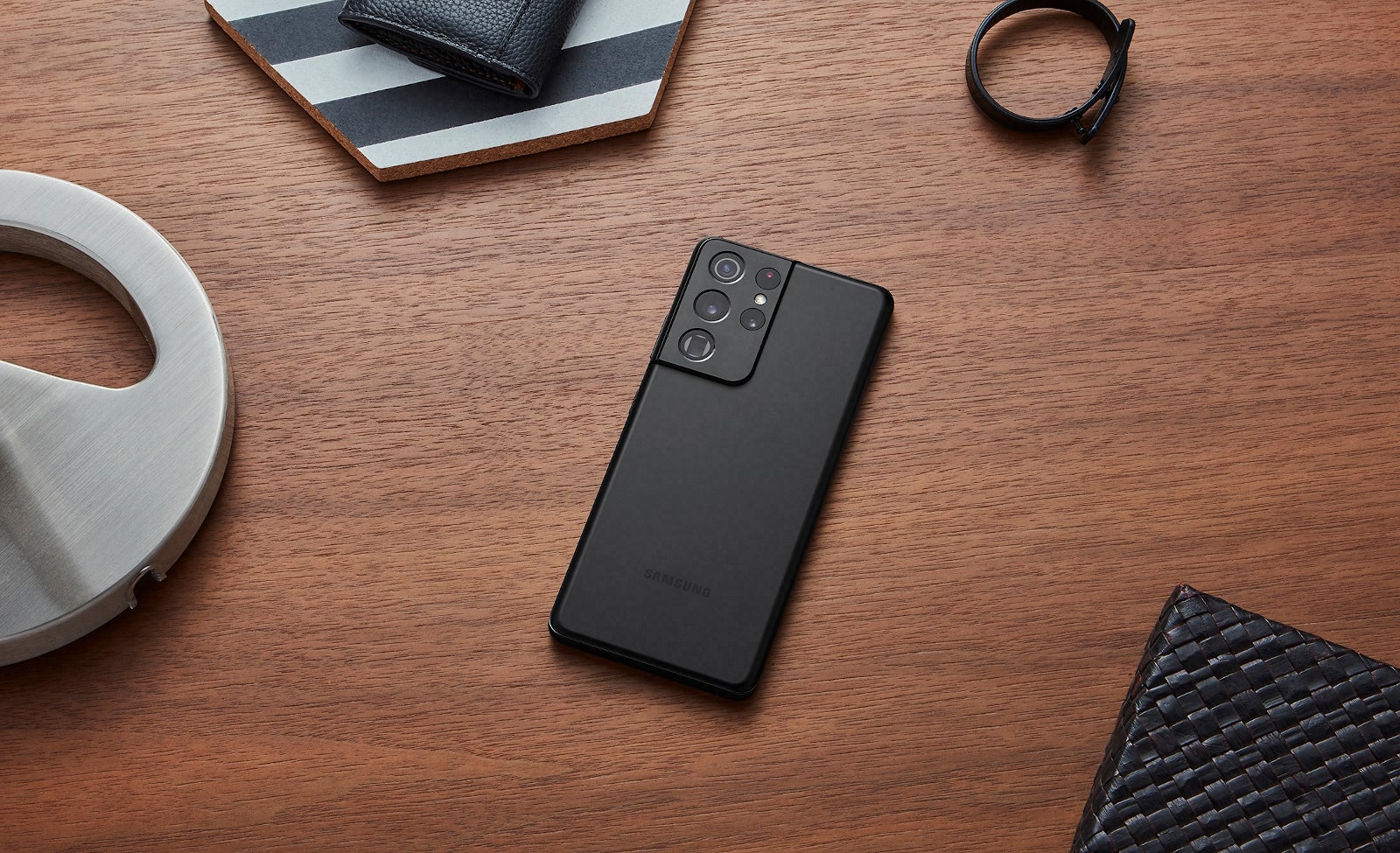 Available for S21+ and S21 Ultra
Black never gets old, especially with a matte finish. Although this color seems the most conservative out of this year's Galaxy paint jobs, it is not by any means a boring choice. It's matte, so it won't attract fingerprints, and the black looks deep and sophisticated. It blends well with the camera bump, giving us a sleek look. If you don't want anything head-turning or adventurous, but you still want the premium sophistication of a flagship phone, you may like this color. And again, if you need more storage on your S21+ or S21 Ultra, the bigger storage options are available only in this color.
Galaxy S21 in Phantom Gray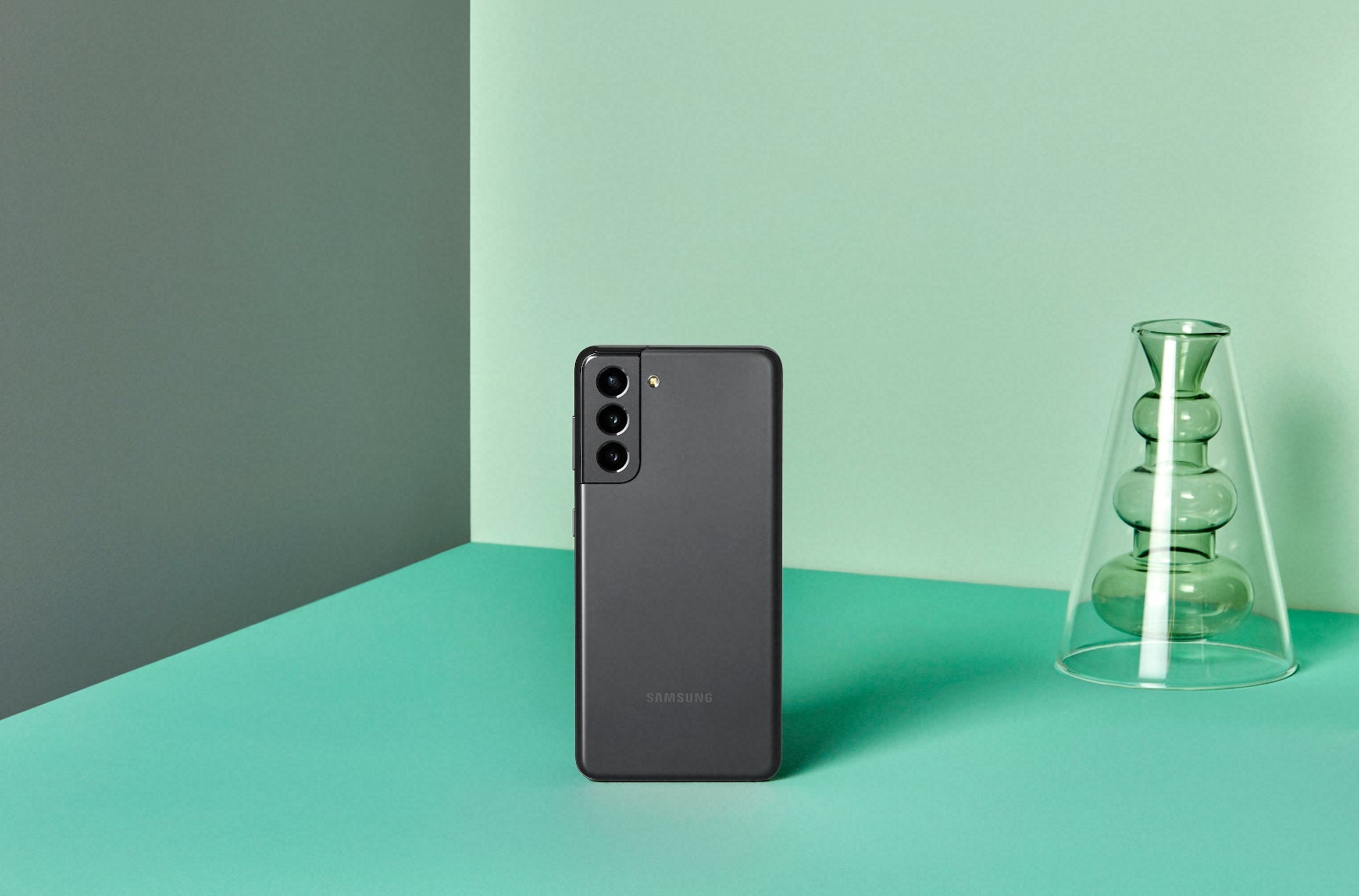 Available for the Galaxy S21 only
The Phantom Gray option is available for the Galaxy S21 only and it is a slightly lighter shade than the Phantom Black color on the S21+ and Ultra. It is still a great option for those of you who would like a simple, sleek Galaxy S21 that is not a head-turning violet or pink. And if you want your Galaxy S21 to have 256GB of storage, this is the only available color for you. It features a matte finish, like the entire lineup of the S21 series. For the conservative Galaxy S21 adopters out there, this seems to be the color to go for.Exclusive Samsung Galaxy
Exclusive S21 Ultra and S21+ colors at Samsung.com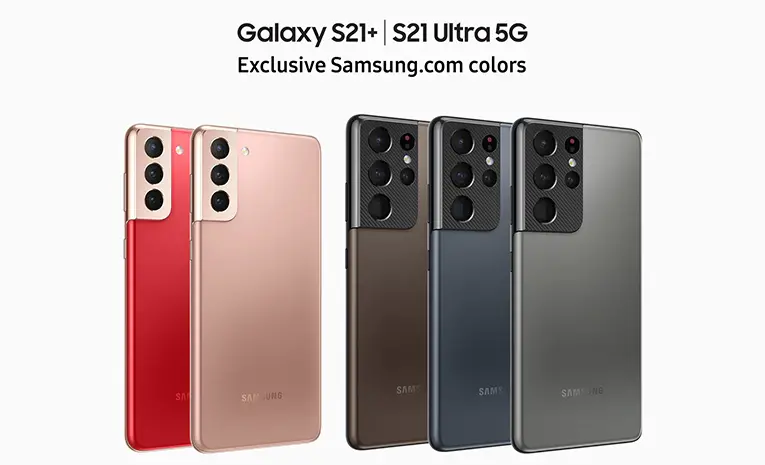 Users who would like to wait for an exclusive color can order their Samsung Galaxy S21 Ultra from Samsung.com in three exclusive colors: Phantom Titanium, Phantom Navy, and Phantom Brown. These three colors are again matte, with Samsung's premium haze finish, making them look timeless and stunning. The colors for the Ultra are dark, yet fashionable and stylish. These are colors suitable for business people or generally anyone who enjoys a serious, ready-to-do-business look.
The red and pink for the S21+ are youthful, fresh and vibrant, for those of you who would like your phone to stand out, but you don't like the Violet finish.
Additionally, the Galaxy S21+ will reportedly be available in a
Phantom Green color
, again exclusive for Samsung.com.
Conclusion
As we all know, a new smartphone is more than just a tool these days and for most of us, the look, the design, and the feel of the smartphone are important as well: after all, we use these devices daily and we look at them often throughout our daily lives. So, at the end of the day, choose a color for your Galaxy S21, S21+ or S21 Ultra that fits your style and preference.

Some of you may have already decided upon a color for your next Galaxy. Tell us in the comments which Galaxy S21 color you think will suit you best!