Samsung puts Galaxy S10 camera update on hold due to major issues
7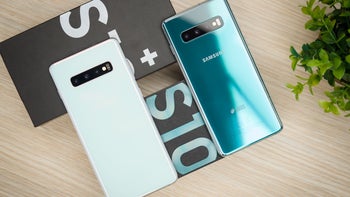 UPDATE
: Samsung is now rolling out another update that should fix the issues that cause Galaxy S10 units to freeze. The changelog mentions improvements to Wi-Fi connectivity and stability, camera stability, Bluetooth connectivity and stability, as well as enhancements to security.
We were quite
excited to report last week
that Samsung is improving the Galaxy S10's camera with a handful of improvements, but we didn't know the update will introduce many bugs that would make these phones almost unusable.
Apparently, many Galaxy S10 owners who installed the latest update reported that their phones have started to freeze and require a restart more often than not. Although these issues don't affect everyone with the Galaxy S10 device and the latest update, it looks like Samsung pulled the firmware software until it addresses the issues,
SamMobile
reports.
The problems that affect
Galaxy S10
devices are weird indeed, as it's not just certain apps that are freezing, but the phone as well. Also, if you try to restart the phone and long pres the power button, the restart and power off buttons aren't usable, so you can't press either of them. Luckily, the phone will automatically restart after a few seconds if you bring up the restart options.
If you were waiting for that improved Night mode for the Galaxy S10 camera, you should congratulate yourself for not being able to download the update yet, since it appears to be broken. We have no ETA for the re-release of the camera-oriented update, but the issues affecting Galaxy S10 units seem quite serious, so we hope Samsung will find a way to address them.