Samsung Galaxy S 4 specs review
99+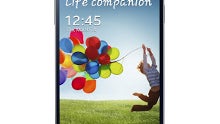 Samsung Galaxy S 4
finally became official during a pompous Radio City Music Hall unveiling ceremony, and most of the rumored specs and features turned out to be correct.
The company prides itself in the differentiation the AMOLED screen technology brings to its high-ends, and it has indeed achieved the unthinkable this time around - a five-inch panel with the amazing for OLED screen 440ppi pixel density. Woot.
Samsung trashed a football field worth of display glass
to achieve the HD resolution in the
S III
, so we can imagine nobody has been walking barefooted around the R&D labs last year as well while achieving this breakthrough.
Another component we are most interesting about is the newest
Exynos 5 Octa
chip, which many rumors pointed wasn't ready for gadget prime time, but Samsung seems to have overcome the power envelope difficulties, and the international Galaxy S 4 version will indeed be shipping with its octo-core processor, but let's dig in a bit further in the overall specs sheet, shall we?
Well, it's a
polycarbonate
plastic that we got for the chassis of the Galaxy S 4 again, like it or leave it. Using plastic for a phone's body has its advantages and disadvantages, yet in a big-screen device the pros outweigh the cons in terms of overall weight and added flexibility. Samsung added a faux brushed metal band around the sides, and that's that.
For those who were waiting for a major redesign, this won't be it, as the phone looks like an
S III
, rounded corners and all, but it is
amazingly compact
for a 5-incher, at 136.6mm x 69.8mm x 7.9mm in size and 130g. It has a more narrow bezel, which helps with one-handed navigation, though it is still a large-screen device, so we don't expect any thumb coverage wonders in that respect. The fact that Samsung managed to cram the 5" panel into a body shorter, slimmer, and only slightly wider than the already compact
HTC One
, for instance, is pretty remarkable. Black Myst and White Frost are the colors when the S 4 hits shelves in April.
The chassis is patterned in a fish-skin motif of sorts, and the inevitable physical home key that has become a staple for the Galaxy line heritage, sits promptly below the large display. Again, the design paradigm isn't going to knock your socks off, as it's by now become a recognizable feature of Samsung's Galaxy S high-ends, but you get a swappable 2600 mAh battery and a microSD slot, which in this day and age is nothing to scoff at, plus you get an IR blaster at the top for controlling your TV, and a bucket of sensors, including a temperature one.
Samsung seems to have spent most of its project time dedicated to the Galaxy S 4 cracking the code of producing AMOLED displays with Full HD 1080x1920 pixels of resolution, and the 5" panel is the best mobile OLED display it's put into production. The
PenTile matrix
Samsung has used before to achieve high pixel densities with its Super AMOLED screens, is said to give way to a
diamond-shaped matrix
, which has the required number of subpixels per pixels for the image, and especially solid colors, not to look funky under a close screen purist scrutiny.
In fact the arrangement does look funky, but only under a microscope, compared to the standard RGB stripe you are accustomed to. Samsung's OLED panels barely budge above 400 nits, and judging from the screen comparison shots below, the S 4 will again rely on low screen reflectance for good outdoor visibility under direct sunshine.
The alleged
use of PHOLED diodes
for the green and red pixels, but a traditional fluorescent one for longer life of the blues, is supposed to bring up to 30% lower power consumption, despite the high resolution, but only independent tests will confirm the true battery endurance levels.
And, since it is an OLED display, you are getting the extreme viewing angles and deep blacks we all know and love. Saturation level still seems high, which many like, while the new diode materials and layout method, as well as likely better calibration, seem to have brought on warmer colors this time, as Samsung's OLED displays typically exhibited cold casts and bluish whites before.
The display supports Floating Touch, which senses the disturbance in the field above it brought on by your finger before it even touches the panel, so you can highlight web links or preview photo album content without even laying your digit on the screen - good when your hands are elbow-deep in the KFC bucket, and there is no napkin around.
Two versions of the Galaxy S 4 are in the cards - one with 1.9 GHz quad-core
Snapdragon 600
processor, which will grace US carriers, and one with Samsung's Exynos 5 Octa internationally. Qualcomm integrates the LTE baseband radio in its Snapdragon SoCs directly and has tested the filters extensively with US carrier networks on its home turf, which explains to a great extent why Samsung went with the tried-and-true in the world's most visible mobile device market. If you want to glimpse at the internals, the Exynos 5 Octa gets to be seen in flesh for the first time in the slideshow below, and that stacked camera sensor has the makings of Sony's Exmor RS, while Qualcomm, Intel and Broadcom are also making a cameo.
Snapdragon 600 has more power in it than Android and apps currently even need, given that phones with it
consistently top 12 000 points on the Quadrant test
, so no complaints. The larger mystery remains Exynos 5 Octa, which Samsung has clocked at 1.6 GHz in the S 4. It utilizes
ARM's big.LITTLE architecture
, and is built around four low-power Cortex-A7 cores for the mundane tasks like standby or UI navigation, and four Cortex-A15 ones for the heavy lifting, that's why it is labeled an octo-core chip, which is technically true, but in reality it will never power all eight cores at once, and max them out. With a
quad-core PowerVR SGX544 GPU inside
, the Exynos 5 Octa is blazing through graphics loads, too, and you can watch the video demo Samsung did for us of all the new features on a reference board below:
Samsung has placed the now-standard for a flagship 2 GB of DDR3 RAM in the handset, and will out it starting at 16 GB of internal storage, with a 32 GB version available, too, but you also get a microSD card slot under the hood for storage expansion, so no complaints here either.
Samsung has gone all-out against the current flagships by Sony and LG with a 13 MP shooter of its own, placed on the back of the Galaxy S 4. So far it's been using Sony sensors, so if this is again the case this time around, we are inclined to believe an
Exmor RS
sensor is making a cameo in the handset, which would mean hardwired HDR video capture will be added, but since the lens and software processing count, too, we'd wait on judgment after the first samples trickle down, though you can see some trial ones below. There is no optical image stabilization, like in the
Nokia Lumia 920
or
HTC One
, so it seems that if Samsung has hardware camera innovations in store for its flagships, they'll make way to future handsets, rather than the S IV.
The 2 MP frontal camera is capable of Full HD recording for video chat, too, but it also serves one very important function - it processes your eye and head movements for added gesture control. The
eye-tracking
allows the phone to pause the video currently played when you glance away from the display, called SmartPause, and you can also scroll and swipe with just palm movements. Again, nifty during KFC binges on the couch.
All in all, Samsung has managed to produce a unique display, and nobody can take that away from the Galaxy S 4. Given that you spend the vast majority of interaction time with your phone staring at a screen, we'd wager to say that the S 4 is a pretty good upgrade to its predecessor. The specs, however, are only bringing it
in line with the rest of the flagships
from the likes of Sony and LG, so the ultimate judge whether Samsung has managed to slap together a compelling for 2013 package will be the exhaustive reviews, and then the sales numbers.