Samsung Galaxy Mega 6.3 stops a bullet, saves a man's life
17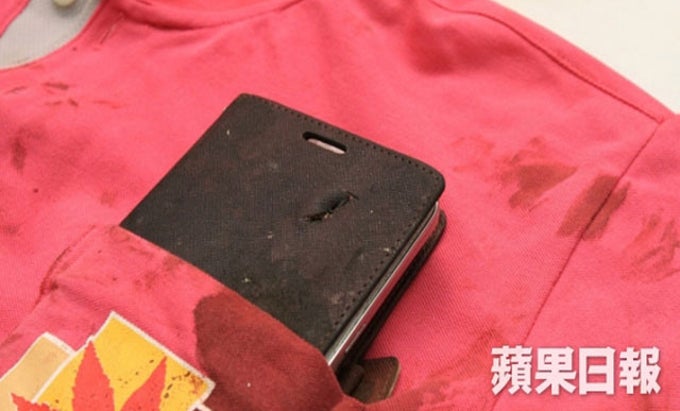 Do you remember the
Samsung Galaxy Mega 6.3
– a behemoth that hardly fits in a regular pocket? Well, it's okay if you don't remember this mid-range niche device, which is already getting rather long in the tooth by today's standards, at least spec-wise. However, the Galaxy Mega 6.3 decided to remind us about itself, as it reportedly saved a man's life.
A recent report claims that a Taiwanese man, which is now probably a
die-hard
fan of the Galaxy Mega 6.3, got into some pretty serious trouble because of a lost wallet. The rightful owner of said wallet apparently had traced its whereabouts and "found it" in the breast pocket of the proud Galaxy Mega user. This led to that and things got out of control – the wallet's rightful owner decided to cope with things the Wild West-style.
Thus, he took out his gun and fired it at the chest of the Samsung-toting man. Luckily for the latter, the bullet somehow got stopped by the plastic Samsung Galaxy Mega 6.3, which absorbed the projectile's force. As you can see from the photo, the phablet is equipped with a case, but nonetheless, that's a pretty impressive (and lucky) feat. As per the photo, it appears that the bullet penetrated the display and most probably got stopped by either the motherboard, the SIM tray, or the battery itself.
While being bulletproof is not in Galaxy Mega's specs list, the Galaxy Mega 6.3 joins the ranks of the certain
HTC
,
Nokia
, and
BlackBerry
devices, which have also made it to our news with its similar, bullet-absorbing capabilities.
Samsung Galaxy Mega 6.3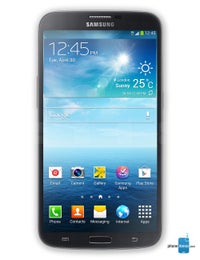 source:
9to5Google
via
SamMobile