HTC EVO 3D takes a bullet for its owner and saves his life
41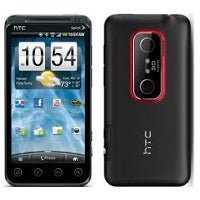 We all know the amazing things that the average smartphone can do. The device can not only make and take calls, but we can find out in real time traffic conditions on our commute home, get stock prices for even the most obscure company, catapult an Angry Bird at a pig and within seconds, listen to a radio station from a city hundreds of miles away. We can watch and even upload videos to YouTube, watch CNN talk about yet another school shooting, and receive the Smedley contract to revise and send out by email for electronic signature.
With all of the things that the average smartphone can do, one thing that you do not expect from your handset is for it to take a bullet for you and save your life. But that is exactly what happened to an unnamed Hess clerk in Winter Garden, Florida. The man's
HTC EVO 3D
took the brunt of a gunshot fired by a robber who fired a revolver at the clerk. The robber went into the gas station and forced two clerks to try to open the safe. When neither could, the intruder left, but not before firing off a round at one of the men. Luckily, the bullet was intercepted by the phone and the clerk never knew he was shot until he fished his HTC EVO 3D out of his pocket.
The shooter remained at large as of Monday afternoon. While the clerk suffered minor injuries, the HTC EVO 3D pretty much bought the farm.
source:
WFTV