Samsung Galaxy Mega 2 specs leak: 5.9" display, 64-bit processor, and high-res cameras
32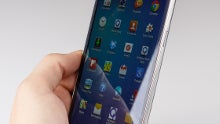 If you thought there's no way Samsung would release a sequel to its Galaxy Mega line, on account of the fact that there's now a train full of handsets with screens bordering on the 6" size, you thought wrong. Regardless of the market glut, a list of specs popped up in the GFXBench database, inconspicuously titled "
3D Graphics Performance of Samsung Galaxy Mega 2 (SM-G7508)
."
The Mega 2 will apparently be a midranger, staged to battle the onslaught of 6" phablets from Lenovo, Huawei, and other known or unknown Chinese warriors. Starting off with the screen, it has
thankfully
shrunk in size to 5.9 inches, from the
6.3-inch original Mega
, while retaining the 720x1280 pixels HD resolution. The processor is no less interesting, as the Mega 2 will sport Qualcomm's first 64-bit chipset, the
Snapdragon 410
- a quad-core endeavor, clocked at 1.2 GHz, and with an Adreno 306 GPU. This makes the Mega 2 a prime candidate for upgrading to
Android L
, as then it will sport both a 64-bit mobile OS, and a 64-bit chipset that can take advantage of that fact. For now, it seems that the Mega 2 will ship with Android 4.4.3 KitKat out of the box, possibly sprinkled with some TouchWiz magic on top.
The rest of the specs are decent, too - we get 2 GB of RAM, and 8 GB of storage, of which apparently only 5.1 GB will be user-available. Interestingly enough, a 12 MP rear camera is listed for the back of the Mega 2, though this might just be the 4:3 format of Samsung's current
16 MP ISOCELL
camera that is found in the
Galaxy S5
, read by the benchmark as a 12 MP mode. Another big surprise is the front-facing camera, which is listed as 4.7 MP, meaning that Samsung might be starting to bump up the resolution of its frontal shooters to appeal to the Asian market, where those cams are now 5 MP, 8 MP, and we've even seen some 13 MP front shooters here and there. The front-facing camera of the Mega 2 is capable of 1080p video recording, too.
Do you like what you are hearing about the Mega 2 already? Now the only thing left is for some design clues to leak out, so that we can judge whether Samsung has managed to keep the size relatively compact - for a 6-incher, that is.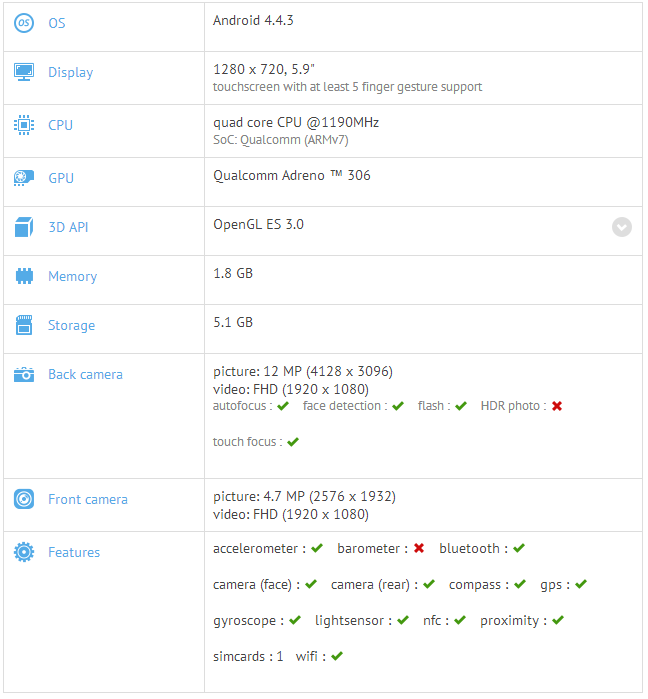 Recommended Stories