Samsung Galaxy C10, Galaxy C10 Plus to be equipped with Bixby and the Bixby button?
5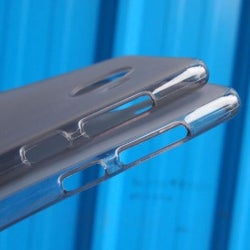 There has been plenty of speculation stating that the first Samsung handset to feature a dual-camera setup will be the
Samsung Galaxy Note 8
. While the high-end phablet is a good bet to carry two cameras on the back, it is looking increasingly likely as though another pair of Galaxy handsets will beat it to the punch. And that would be the Samsung Galaxy C10 and Samsung Galaxy C10 Plus. A sketch of the former shows that
the two cameras will be positioned vertically
, in the center of the rear cover.
It also appears as though the Galaxy C10 (SM-C9100) and Galaxy C10 Plus (SM-C9150/C9158) will both be offering something else, the infamous Bixby button. A cover that reportedly has been produced for the Galaxy C10 reveals a cut out strategically placed exactly where that button would be.
Samsung does plan on launching Bixby on more models than just the Galaxy S8 and Galaxy S8+; where you find Bixby, you'll find a dedicated Bixby button. The AI assistant will allow you to control your phone by using voice commands. Anything you can do with touch on an app, can be done using your voice with Bixby. It also is contextually aware and more conversational. The AI assistant can also understand what you are saying, even if your sentences are not complete. Bixby Vision describes what you are focusing the camera on. It will also tell you where you can buy that item, and give you prices from various retailers carrying that product.

Other than the rumored dual-camera setup on the back of the phones, and the Bixby button on the side, all we know about the Galaxy C10 and Galaxy C10 Plus is that both are believed to be powered by the recently unveiled Snapdragon 660 chipset.




source: @UniverseIce via SamMobile