Samsung Electronics CEO: "We have a long history of overcoming crises"
12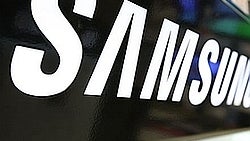 Speaking at a recent company event, Samsung Electronics CEO Kwon Oh-hyun has publicly commented on the crisis situation that the company itself into following the second recall and discontinuation of the
Galaxy Note 7
.
When Samsung announced the Galaxy Note 7, the handset was shaping up as a fierce competitor in the premium sector of the smartphone market, a perception that bumped
Samsung Electronics shares to new records
. Two recalls later, Samsung was forced to kill off the Note 7. What initially appeared to be a commercial success quickly morphed into an endeavor that has severely damaged Samsung's short term profit and reputation.

Top-ranking Samsung execs have generally steered away from issuing public comments on the Note 7 fiasco, which is why we find Kwon's comments particularly interesting. While Kwon was a bit vague in his speech, the head of the division said that the recent events were an appropriate "opportunity to reflect". Kwon made his remarks at an event that marked Samsung Electronics' 47th anniversary.
A fresh report by Reuters quotes Kwon Oh-hyun speaking at a recent company event:
We have a long history of overcoming crises, [,,,] Let us use this crisis as a chance to make another leap by re-examining and thoroughly improving how we work, how we think about innovation and our perspective of our customers.
Interestingly, Kwon did not explicitly mention the Galaxy Note 7, referring instead to the fiasco as 'this crisis'. That's one accurate word to describe the chain of negative events that the Note 7 recalls and discontinuation have unlocked: