S Voice sounds like a bored version of Siri in this video challenge
35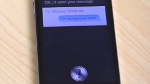 A video has been posted on You Tube showing a face off (voice off?)
between Siri and S Voice
. Both were asked to do a number of different tasks such as relaying the weather, fetching directions, writing a text message and setting an alarm. Siri had a little problem with navigation in the city where the video was filmed, but that was because it was outside of the U.S. and the directions just might be available in iOS 6.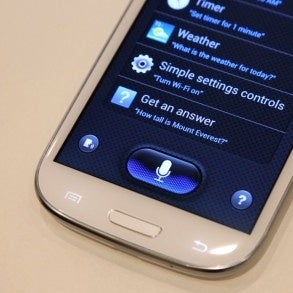 S Voice held its own against Siri
It certainly seemed that S Voice could hold its own against Siri which
argues for an Android-wide release of a similar program
. One thing we would ask for would be some changes to the vocal performance on S Voice. At times, it sounds like the answers are coming in a tone that suggests boredom instead of Siri's almost playful voice.
Some Android users are satisfied with Google's Voice Actions which can send a text, set an alarm and show you the weather. But it is the vocal that gives Siri and S Voice a personality that makes it more
enjoyable to use than just reading words on a screen
. And by the way, when you ask Google Voice Actions which smartphone is best, it comes back with a list from
PC World
that shows the HTC One S on top. The Nokia Lumia 900, which was called the best by both Siri and S Voice, was number 10. Siri, of course,
debuted with the Apple iPhone 4S
while S Voice is on the recently launched (overseas) Samsung Galaxy S III.
source:
YouTube
via
Phandroid